A group of people has blocked W F Nkomo Street near Pretoria showgrounds, protesting against charismatic pastor Shepherd Bushiri of the Evangelical Christian Gathering Church.
According to SABC News, traffic from Pretoria CBD is being diverted to alternative routes.
Protesters, gathered outside the Enlightened Christian Gathering Church in Pretoria, are stopping congregants from entering the church.
The protesters are demanding that Bushiri address them before they allow congregants to enter the church for the regular Friday church service. Bushiri and church officials are facing a case of defeating the ends of justice and of interfering with police work.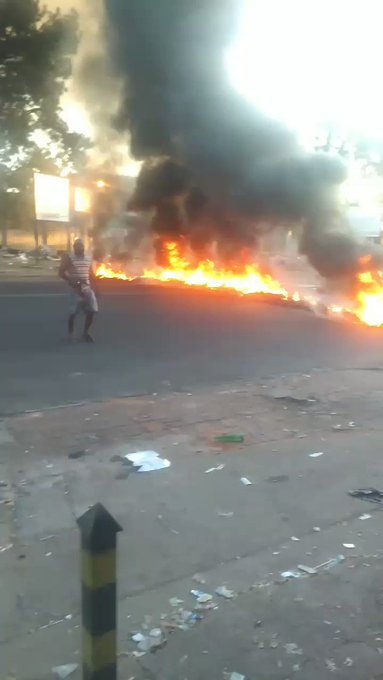 According to an informed source with the ECG, confirmed about the roots in front of the ECG Church in Pretoria.
The official who spoke on condition of anonymity said that during the Watch Over Service, people were pressing against the doors before they opened; as soon as doors were opened, a stampede ensued as people jostled to get in.
"Unfortunately three people were stepped on, and the lost their lives. We hear that a fourth person that was injured during this stampede, has also died."
The official however, informed the Maravi Post that the ECG Chirch is closed for the next two weeks. This is because every year since it's inception, the ECG charged all over the world are closed for the first two weeks of January.
This means that the ECG Church in Pretoria is being attacked while there is nobody there.
"Attempts to get an official confirmation on this, proved futile as our phone calls to the ECG, went unanswered.
The Maravi Post will keep our readers posted on further developed as they unfold.