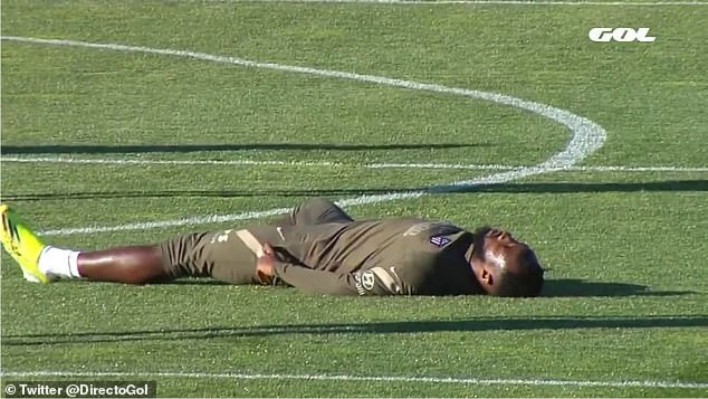 MADRID-(MaraviPost)-There was a huge scare during the Atletico Madrid training session on Tuesday evening, March 23 when French striker Moussa Dembele fainted and appeared to lose consciousness during training.
The former Lyon striker was filmed stretching out his hamstrings before collapsing to the ground and lying motionless on the pitch.
Dembele's team-mates quickly assisted the striker before calling for the help of Atletico's medical staff for urgent medical attention.
Members of the medical team spent several minutes trying to resuscitate the player, while his teammate ran to the pitch-side ambulance to get a stretcher. 
The 24-year-old later regained consciousness after being turned on his side and was able to leave the pitch unassisted. 
Medical tests were later conducted on him and reports have stated there is no 'serious' concern, claiming the incident was caused by low blood pressure. 
The player will continue to be monitored by the club's medical staff and will remain under close supervision following the incident. He was seen later driving himself out of the club, and letter telling everyone that he was fine.
Dembele who joined Atletico on a 'loan with an option to buy' deal from Lyon in January, has so far featured in just 87 minutes of action for Atletico.
Source:
The Maravi Post
has over one billion views since its inception in December of 2009. Viewed in over 100 countries
Follow US:
Twitter @maravipost Facebook Page :
maravipost
Instagram: maravipost