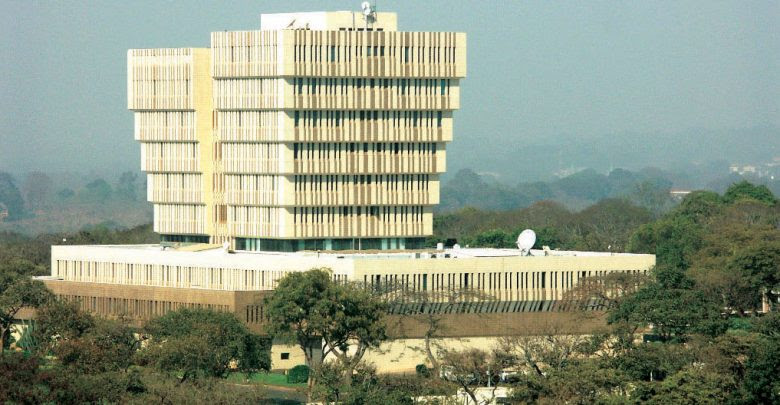 LILONGWE-(MaraviPost)-President Lazarus Chakwera's Tonse administration is helpless to contain the gripping of Malawi's Kwacha as it continues to lose value against major trading currencies including the United States (US) Dollar and British Pound on account of low exports.
In the first half of 2021, the local unit lost substantial ground against currencies such as the US dollar, British Pound, Euro and Rand.
Figures sourced from the Reserve Bank of Malawi (RBM) show that, in July 2021, the Kwacha was trading at MK815 to a dollar from MK806 in June and MK1,92 against the Pound from MK1,190 the previous month.
However, in the month under review, the local currency gained value against the Euro, trading at MK1,038 from MK1,040 in June, whereas the Rand was trading at MK60 from MK62 in the preceding month of June.
The Kwacha has been depreciating hastily albeit this being the peak of selling season for tobacco, Malawi's major export earner.
This far, the commodity has raked in about $183.7 million from sales of about 112.7 million kilogrammes (kg) up from US$152 million realised during the same time last year after selling 99.9 million kg.
RBM spokesperson Ralph Tseka told The Daily Times that market forces were at play.
"Being a market-determined exchange rate, that is why [for example], the US dollar has actually been depreciating, meaning that there has been more demand than supply of the foreign exchange in the market.
"It means the price, in this case the exchange rate, reacts. That is why there is depreciation. As a market determined exchange, it will follow the forces of demand and supply," Tseka said.
He added that revenue from tobacco sales has been used to meet obligations by tobacco merchants as they pre-finance for next season's production.
Economics Association of Malawi Executive Director Frank Chikuta, however, said the tobacco revenue remained key in bringing stability to the foreign exchange market.
Just a year Chakwera in power inflation has been high pushing basic commodities prices up including cooking oil, electricity, water, soap, sugar, fuel, fertilizers and among others.
The Maravi Post
has over one billion views since its inception in December of 2009. Viewed in over 100 countries
Follow US:
Twitter @maravipost Facebook Page :
maravipost
Instagram: maravipost