MBABANE-(MaraviPost)-The famous King Mswati III is now the head of the Swazi Royal Family as well as King of eSwatini.
Rising to power at an early age, he has since remained a venerable head of the monarch, which he inherited directly from his father.
Like his predecessors, the king remains an emblem of polygamy in the land.
How old is King Mswati of Swaziland? Who are King Mswati's wives and children? Keep reading to find out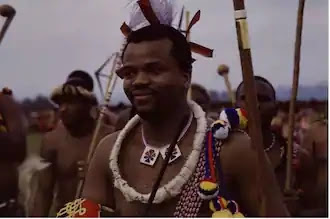 Image: instagram.com, @coskunaral
King Mswati III leads a posh lifestyle and is never afraid of displaying the same amid local protests and criticisms from the international community.
King Mswati III is the last in the continent, having absolute powers to choose senior officials in his government.
For instance, he has unchallenged authority to appoint his prime minister and other influential officials within his kingdom.
Such a high concentration of power continues to raise concerns even as the civilization machete continues to slice off traditional structures of leadership across the world.
King Mswati profile
King Mswati name: Makhosetive Ngwenyama Mswati III Dlamini,
Date of birth: 19th of April, 1968
Place of birth: Raleigh Fitkin Memorial Hospital, Manzini, Swaziland
King Mswati age: 51 years old
King Mswati father: Sobhuza II
King Mswati mother: Ntfombi Tfwala
Partners: 15 wives as of 2019
Children: 35 children
House: Dlamini Royal House
Religion: Christianity
Profession: King of Swaziland
Years active: September 1983 to present
Famous for: Youngest ruling monarch in the world at that time in 1986 when he rose to power at the age of 18
King Mswati Twitter: @Real_KingMswati
King Mswati biography
It is no doubt that King Mswati III is a powerful man in the land given that the eSwatini kingdom runs without a parliament support system.
However, for the king to make decisions, he must liaise with other officials in power.
His reign stretches to more than three decades, a period within which he has boldly survived his best and worst of times as a rule in eSwatini.
Early years
The young Makhosetive received an excellent upbringing, given that he was born into a royal family.
He is son to the longest-serving king in the contemporary history of ESwatini. Sobhuza II was a powerful man who ruled for more than eight decades, acquiring more than 125 wives. Makhosetive was born shortly before the country gained its independence from colonialists.
King Mswati education and qualifications
Makhosetive attended Masundwini for his primary education before proceeding to Lozitha Palace School.
He later completed his primary schooling at Phondo Royal Residence after sitting for his Swaziland Primary Certificate examination in 1982.
His distinguished intelligence earned him first-class qualifications with merits in both English and Mathematics.
His interest in Royal Guard saw him become a cadet in the Umbutfo Swaziland Defense Force (USDF).
When Makhosetive's father succumbed in 1982, queen Dzeliwe Shongwe and Queen Ntfombi Tfwala served as regents as he completed his studies at Sherborne School (International College) in the UK.
At his father's time of death, Mswati III was a 14-year-old prince. Makhosetive returned to his home country and soon after assumed throne as king.
King Mswati wives in order
How many wives does King Mswati have 2018? Below is a list of notable king Mswati III wives.
Inkhosikati LaMatsebula (The Great Wife)
Inkhosikati LaMotsa 'La Madone'
Inkhosikati Sibonelo Mngomezulu LaMbikiza (1986)
Inkhosikati Carol Dlamini LaNganganza
Inkhosikati Putsoana LaHwala
Delisa Magwaza
Inkhosikati Senteni LaMasango (2000)
Inkhosikati Angela LaGija (2002)
Inkhosikati Nontsetselo LaMagongo (2002)
Zena SorayaMahlangu (2002)
Inkhosikati Noliqhwa Ayanda LaNtentesa (2005)
Inkhosikati Nothando LaDube (2005)
Inkhosikati Phindile Nkambule (2007)
Sindiswa Dlamini, "The Liphovela (2013)
Siphelele Mashwama (2017)
King Mswati III children
Some of his children are:
Sikhanyiso Dlamini -Son
Lindaninkosi Dlamini- Son
Tiyandza Dlamini- Daughter
Temtsimba Dlamini- Daughter
Saziwangaye Dlamini- Son
Makhosothando Dlamini- Daughter
Sibahle Dlamini- Daughter
Bandzile Dlamini- Son
Majaha Dlamini- Son
Temaswati Dlamini- Daughter
Sakhizwe Dlamini- Daughter
Mcwasho Dlamini- Son
King Mswati siblings
Mswati III's dad had over 200 children including:
Princess Lindiwe Dlamini- Sister
Senior Prince Mguciso Dlamini- Brother
Prince Mbuyisa Dlamini- Brother
Princess Sebentile Dlamini- Sister
Queen Mantfombi Dlamini- Sister
Prince Mahlaba Dlamini- Brother
Prince Maguga Dlamini- Brother
Prince Khuzulwandle Dlamini- Brother
Prince Mangaliso Dlamini- Brother
Prince Phiwokwakhe Dlamini- Brother
Princess Tsandzile Dlamini- Sister
Prince David Dlamini- Brother
Prince Hlangusemphi Dlamini- Brother
Prince Lonkhokhela Dlamini- Brother
Thumbumuzi Dlamini- Brother
King Mswati wealth
How rich is the king of Swaziland? King Mswati is now outspoken on mainstream media channels for all the wrong reasons.
His long-held reputation as ruler recently came into question after he imported luxurious cruises for his 15 wives.
King Mswati wives and relatives are the envy of town since the ruler bought for them 19 classy Rolls-Royces and tens of BMWs, all at a whopping cost of £13 million.
His importation of extravagance comes barely five years since his household budget of US $61 million caught the public eye. The famed King Mswati never seems to take a break from controversies.
King Mswati III of eSwatini owns 2 private jets. He got a $13.2 million private jet as his 50th birthday gift in 2018.

He owns a $625,000 Rolls Royce, a $500,000 Maybach 62, a Bmw X6 and 20 Mercedes Benz S600 Pullman.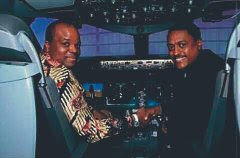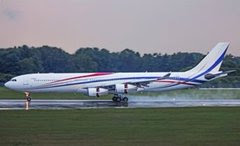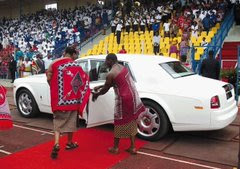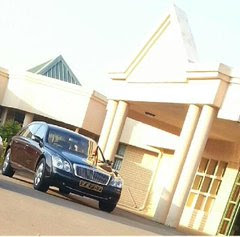 Statesmen, including the opposition, Pudemo, have taken the first lead in accusing King Mswati of abandoning them and depriving the impoverished kingdom of its resources.
The outcry has also caught attention of the international community, with many individuals throwing shade at his leadership.
His move to import luxury cars has seen civil servants protesting for higher pay even as they struggle with a deteriorated economy.
Mswati's record-breaking toll of wives continues to spark a wave of interest among his rivals. Many are particularly displeased with the posh life he is leading with his queens at the expense of his poverty-stricken subjects.
There is no official King Mswati Instagram but you will find several images of the ruler when you search him on any social media platform.
King Mswati is a long-serving ruler in eSwatinilong, making him an influential leader in the South African monarchy.
While some people love his tactical leadership skills, others remain opposed to his public display of luxury while his countrymen are struggling with low pay and rising costs of living.https://www.youtube.com/watch?v=yU_1yO3i–o
Source: briefly.co.za