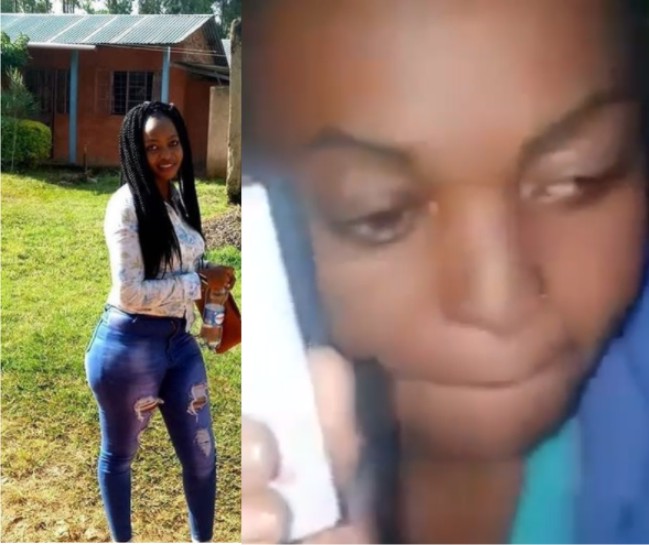 NAIROBI-(MaraviPost)-A young Kenyan lady identified as Harriet Vihenda Akunava has decided to come clean and beg for forgiveness after revealing that is HIV positive and has been infecting men.
She begged to be forgiven for deliberately infecting many men with the virus for months.
In a video she released on social media, she showed off her test strip result which confirmed her HIV Positive status and told all the men that have slept with her to go for test.
She wrote; "It's time I come clean. I was bitter for many months but I can't do this anymore. I am HIV positive and I have been infecting men. I am sorry, forgive me. Get tested if I have hanyad you."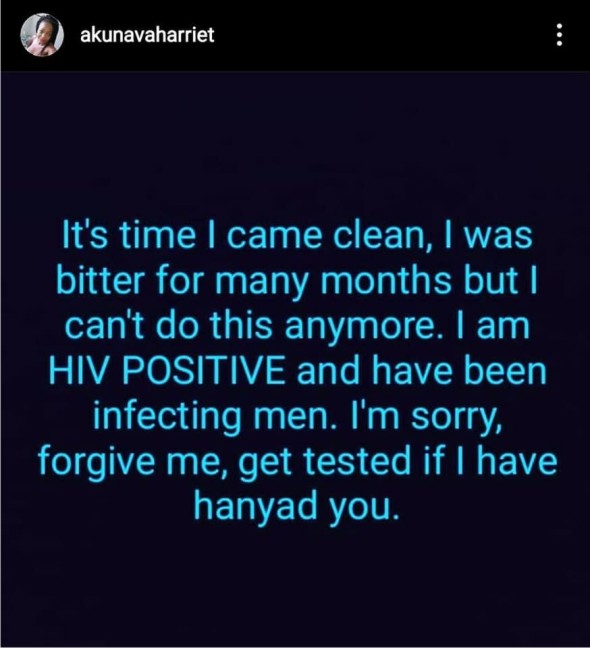 Watch the video below:
Source: Expressiveinfo
The Maravi Post
has over one billion views since its inception in December of 2009. Viewed in over 100 countries
Follow US:
Twitter @maravipost Facebook Page :
maravipost
Instagram: maravipost