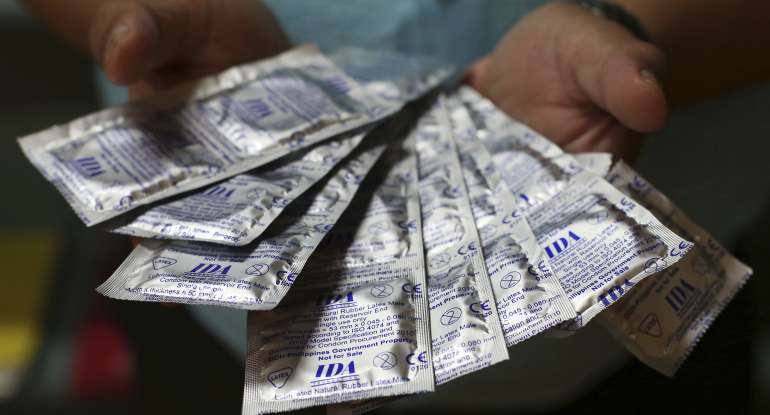 Goh Miah, CEO of the world's largest condom maker Karex has revealed that condom sales have declined in the past two years due to COVID-19 restrictions.
Speaking in an interview with Nikkei Asia, Goh Miah said condom sales have decreased by as much as 40 percent since the start of the pandemic, in 2020.
Karex is the largest condom manufacturer worldwide with a production record of 5.5 billion condoms annually while operating in 140 countries and its only competitor Thai Nippon Rubber produces 2 billion.
According to Goh, the pandemic, which led to the closure of many secluded places such as restaurants, hotels and motels, contributed to a decline in intimacy.
"Hotel stays were disrupted by the pandemic," said the CEO of Karex.
Goh further believes that the governments has also contributed to the decline of condom use because of its suspension of condom handouts due to COVID-19 restrictions in most countries.
"A large portion [of condoms] is distributed by governments around the world, which have reduced [distribution] significantly during COVID-19," said Goh
"For instance, in the United Kingdom, the NHS [National Health Service] shut down most nonessential clinics because of COVID, and sexual wellness clinics which hand out condoms were also closed."
On the other hand, the company saw an increase in sales in other products such as lubricants, probe covers for medical devices, and foley balloon catheters which are used in drainage of the urinary bladder.
The giant company is, however, vastly recovering and sales are now starting to go up after the relaxation for Covid-19 restrictions worldwide.
However, Ng Chi Hoong of Affin Hwang Investment Bank says the Malaysian company is still expected to experience challenges with the operating environment.
"The current recovery mainly focuses on developed markets for both the own-brand manufacturing and the commercial segment, while demand for the tender market is likely to remain lackluster, as recent government funding remains focused on securing COVID-19 vaccines instead," said Ng Chi Hoong
The Malaysian company has now set its eyes on the production of medical gloves amid the decline of condom sales, with production already set to begin mid this year in Thailand.
Karex will join fellow companies such as Top Glove, Supermax, and Hartalega in producing medical gloves.
Meanwhile, the Karex C.E.O said the fight against the spread of AIDS should not be forgotten even as the world focuses on Covid-19, adding that condoms are still a vital tool to prevent the spread of the deadly disease.
"It is critical that while we have managed to make strides to get control of the pandemic, we must not lose focus of the fact that condoms will still have a critical role to play as the world emerges from its fight against the COVID-19 virus," he said.
The Maravi Post
has over one billion views since its inception in December of 2009. Viewed in over 100 countries
Follow US:
Twitter @maravipost Facebook Page :
maravipost
Instagram: maravipost