LONDON-(MaraviPost)-MEGHAN MARKLE and Prince Harry won't be part of the Queen's procession at today's Commonwealth Day service at Westminster Abbey, it has been confirmed.
Meghan and Prince Harry will quietly take their seats inside Westminster Abbey rather than wait for the Queen on the premises of the splendid church in central London.
It has been confirmed. Last year, the Duke and Duchess of Sussex took part in the Queen's procession through the aisle of Westminster Abbey.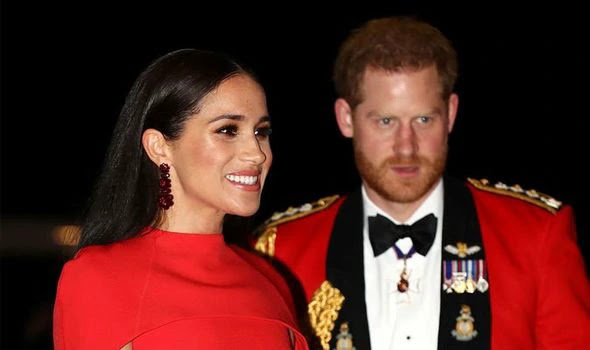 But on Monday the pair will be separated from Kate, Duchess of Cambridge, Prince William, Prince Charles and Camilla, Duchess of Cornwall, who will greet the monarch outside the Abbey and walk behind her towards their seat ahead of the solemn ceremony, the Daily Mail's royal correspondent Rebecca English said. 
She wrote on Twitter: "Confirmed: The Duke and Duchess of Sussex will not be part of the Queen's procession through Westminster Abbey at the start of the Commonwealth Service as they make their final official appearance as senior royals #HarryandMeghan
"#HarryandMeghan are joining the Queen, the Prince of Wales, the Duchess of Cornwall and the Duke and Duchess of Cambridge as they carry out their last public royal duty before they step down as senior working royals
"But unlike last year #HarryMeghan will be conducted to their seats rather than waiting for the Queen's arrival and walking through the Abbey with the monarch and other senior royals."
Source: express.co.uk
The Maravi Post
has over one billion views since its inception in December of 2009. Viewed in over 100 countries
Follow US:
Twitter @maravipost Facebook Page :
maravipost
Instagram: maravipost