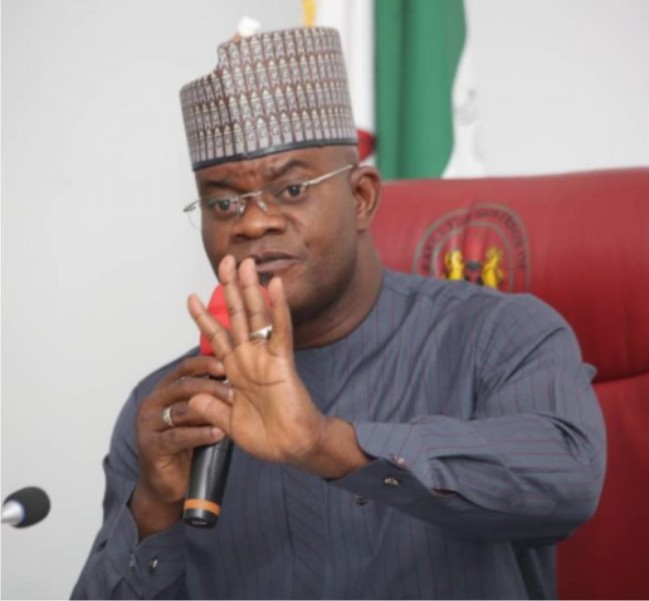 ABUJA-(MaraviPost)-Kogi State Governor, Yahaya Bello has discouraged people from receiving the COVID-19 vaccines, falsely claiming that the vaccines are being introduced hurriedly to kill people.
The federal government had announced that Nigerians will receive the coronavirus vaccine by January 2021, to curb the increasing number of coronavirus cases in the country.
However, in a video that is now going viral, Yahaya Bello questioned the authenticity of the vaccine and condemned its use.
Bello questioned why there is no cure for HIV and many other diseases troubling mankind yet a vaccine for coronavirus has been created after only 1 year.
He said: "Vaccines are being produced in less than one year of COVID-19. There is no vaccine yet for HIV, malaria, cancer, headache and for several other diseases that are killing us. They want to use the (COVID-19) vaccines to introduce the disease that will kill you and us. God forbid.
"We should draw our minds back to what happened in Kano during the Pfizer polio vaccines that crippled and killed our children. We have learned our lessons.
"If they say they are taking the vaccines in the public allow them take their vaccines. Don't say I said you should not take it but if you want to take it, open your eyes before you take the vaccines."
Source: www.expressiveinfo.com
The Maravi Post
has over one billion views since its inception in December of 2009. Viewed in over 100 countries
Follow US:
Twitter @maravipost Facebook Page :
maravipost
Instagram: maravipost