ENUGU STATE-(MaraviPost)-Simon Odo, a renowned herbalist, also referred to as Onu Uwa, claimed his reason for marrying many wives is as a result of bad behaviours from his senior wives.
This weird action has made him end up in marrying 58 wives and counting.
He alleged that the reason why most men die untimely is as a result of pressure from the bad wives they married, and he does not want to be in that situation at all.
Odo, who is also known as King of Satan, who became a sensation of a sort in his village, Aji in the Igbo-Eze North Local Government Area of Enugu State because of his incessant taking on of new wives took time to speak with newsmen during the occasion of his taking on the 58th wife. He said… "I marry anytime any of my wives insults me. I cannot stand a woman insulting me".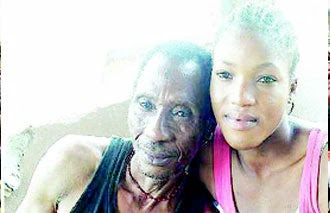 He continued, "If there are 20 dead men in Nigeria, for instance, only five of them die naturally. The other 15 deaths are caused by heartbreaks and bad attitudes of their wives. That is why I marry anytime a woman insults me".
His lack of tolerance for insolence and unruly behaviour from the women ilk is the main reason Odo has taken up to 58 women as wives and he said he will continue as long as his previous wives behave badly or insult him.
Adding that he used to marry a new wife anytime he was let down by the attitude of any of his previous wives.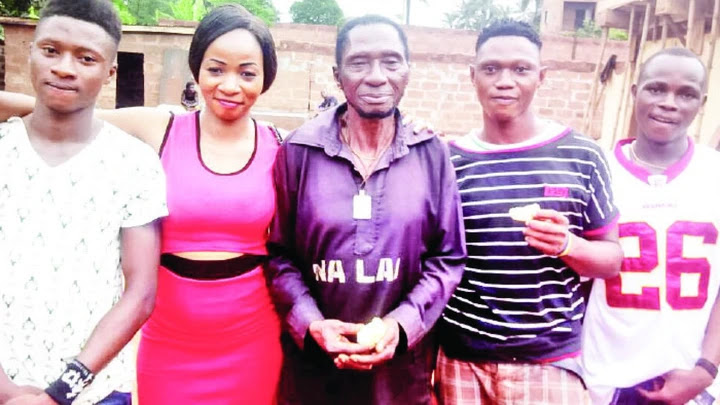 Odo, who has more than 150 children boasts of providing for all his offspring, that God didn't make any mistake by allowing him to have such a huge family as God has always made ways for them to be fed and be well of in the community.
The man who prides himself as the King of Satan further expatiate on how the evil humanity perpetuates has made God to be far off, and according to him, 'confused'?
He said God is confused about the actions of humanity, because of their evil actions.
"If I want to kill you, I will ask God for His grace. The person I want to kill will also ask God for his protection.
The armed robbers on the highway pray to God for the success of their operations, while roads users pray to the same God for protection against robbers", says Odo.
God has abandoned humanity due to the spate of the evil they perpetrate.
He no longer answers our prayers, because we have no love for Him or our fellow human beings.
Children do not obey their parents anymore; this was not the case when I was young. There was absolute respect for elders then.
His analogy about life, cannot but make one wonder if God is happy with the spate at which he marries a new wife with the flimsy excuse of being insulted, or happy about the so many children he brought forth that may end up being urchins due to lack of parental care and proper upbringing.
The Maravi Post
has over one billion views since its inception in December of 2009. Viewed in over 100 countries
Follow US:
Twitter @maravipost Facebook Page :
maravipost
Instagram: maravipost