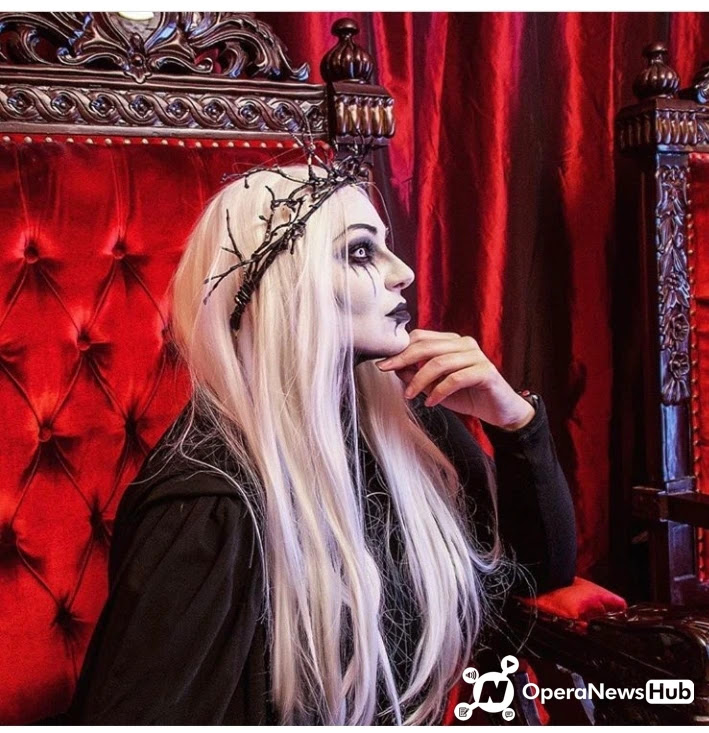 CAPE TOWN-(MaraviPost)-On Tuesday, June 23, 2020 2020 Riaan Swiegelaar and Adri Norton who are the founders of the South African satanic church gave clarity on misconceptions on a Facebook broadcast, from their page.
The Satanic Church wants to safe guard the names of its members.
Satanists pledged to safeguard their congregants as if they were "family".
Members of the public will be allowed to attend Satanic weddings or Satanic bible study.
Members of the public, who are not members, will not be allowed into the South African Satanic Church inorder to safeguard the identity of TV personalities and top businessmen who are members of the Satanic church.
This what the co-founder, Riaan Swiegelaar, said on Monday night when he and his fellow co-founder Adri Norton were interviewed on Open View's eNews and Sport channel.
Swiegelaar said his members do not believe in "the devil" or "Satan".
A debate on social media erupted after the interview, irregardless of the church having opened in Century City, Cape Town, in February.
On Tuesday night, the pair decided to "clarify some false information being passed around" on their Facebook page which they had seen online.
Some members of the public asked if they could also join the service, to which Swiegelaar said: "We protect our members as if they are family. Please bear in mind that many of us, many Satanists, are not accepted by their families. Therefore, we are now more like a family.
" personally l would do everything l can to protect my family at all times. We have very popular personalities, people who are on TV daily, as our members as well as successful businessmen.
"So, to safeguard their identity, we're certainly not going to permit members of the public to attend our satanic rituals."
The pair said there were some "rites of passage" like satanic weddings, satanic naming ceremonies, and more and members of their church members might want to invite family, and are free to do so.
We also have Satanic "Bible study", which members of the public could attend if they want to
"You can easily tell if you are a Satanist or not," Swiegelaar promised.
Registration
Norton said she was not in support of members of the public attending satanic rituals without the proper induction into the religion and taking part in activities such as "chanting affirmations", sometimes with drums can be "very emotional at times" if non- members of attend it cold.
The church grabbed the news when it was officially registered. On its website, it denotes itself as a non-profit making company.
Its 9 Satanic Statements are: "Satan stands for indulgence, instead of abstinence [ it does not clarify in what]; Satan believe in revenge, rather than turning the other cheek and Satan is the wonderful friend the church has ever had, as he has kept it in business all these years."
But Swiegelaar made it clear: "We are not of the belief that there is a Satan, we do not regard him as an external deity or a being. We regard Satan as an archetype, as a symbol of pride, joy, for the carnal nature of humanity."
The replies on Twitter differed between those who were quick to oppose the Satanists with all their strength.
The church's founders made it a point to remind the public that it also practice's safe Covid-19 rituals therefore they can not have many people as congregants under Level 3.
Source: zaentertainment
The Maravi Post
has over one billion views since its inception in December of 2009. Viewed in over 100 countries
Follow US:
Twitter @maravipost Facebook Page :
maravipost
Instagram: maravipost