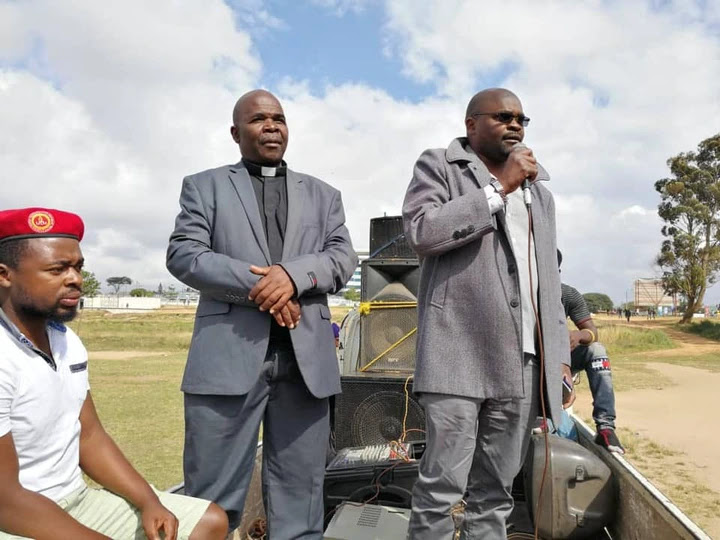 MZUZU-(MaraviPost)-Church of Central African Presbyterian (CCAP) Livingstonia Synod has put the blame of the current grief Malawi is in on Malawi Electoral Commission (MEC) chairperson Jane Ansah, prays she resign fast for the sake of stability of the country.
This has been said by the Synod's moderator Douglas Chipofya and General Secretary reverend Levi Nyondo, who said they are totally behind Human Rights Defenders Coalition (HRDC) who are calling for her resignation.
In his remarks Nyondo said as the church they will not sit down and watch people protesting against fraud elections, arguing doing so would mean promoting injustice, hence praying for her dismissal.
"As a church, we are praying that she (Ansah) should resign quickly, and we will not stop because she is the cause of everything. She is the denominator of everything. So we are still praying," said Nyondo.
According to Nyondo, most of the youth in the country are in the streets protesting with HRDC because they are facing socio-economic challenges and that tippexed election results have geared their anger.
He continue that Ansah will soon resign for the power of people cannot be underestimated.
In his remarks Reverend Chipofya condemned looting and violence that happen during demonstrations saying protesting in good faith is right.
HRDC has been organising demonstrations in the country calling for Ansah's resignation for mismanaging May 21 elections who up to date has remained adamant of letting go MEC premises describing the calls to her fall as baseless