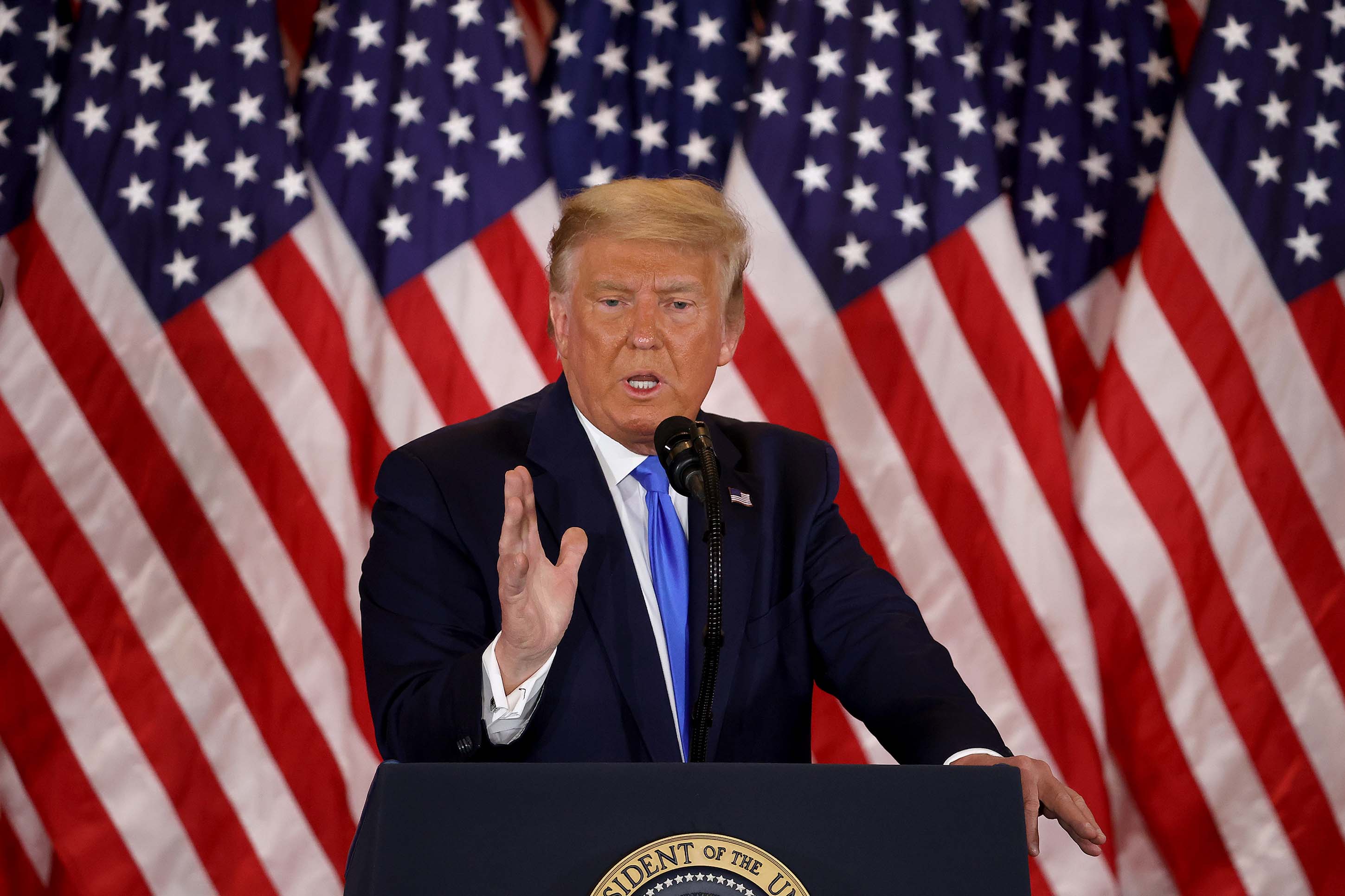 WASHINGTON-(MaraviPost)-A team of international observers from the Organization for Security and Co-operation in Europe (OSCE) has called President Trump's claims of voting irregularities "baseless" and says they "harm public trust in democratic institutions."
The organization — of which the United States is a member — complimented the voting itself, calling it "competitive and well managed despite legal uncertainties and logistical challenges," according to a preliminary report released on Thursday.
Despite the various compliments, the OSCE said "late legal challenges and evidence-deficient claims about election fraud created confusion and concern among election officials and voters."
It also criticized Trump's claims of irregularities in the vote." Baseless allegations of systematic deficiencies, notably by the incumbent president, including on election night, harm public trust in democratic institutions," it said.
The OSCE praised the arrangements put in place by election officials across the country contributed to a higher turnout "despite challenges posed by COVID-19 pandemic," rejecting President Trump's criticism of the postal voting system.
"Despite numerous public statements by the incumbent President over the integrity of postal voting, the number and scale of alleged and reported cases of fraud associated to absentee ballots remained negligible," it said.
About the group: The OSCE sent a team of 102 observers to oversee the voting process in the United States, at the invitation of the US authorities. It will publish a final assessment after the conclusion of the electoral process.
The Maravi Post
has over one billion views since its inception in December of 2009. Viewed in over 100 countries
Follow US:
Twitter @maravipost Facebook Page :
maravipost
Instagram: maravipost