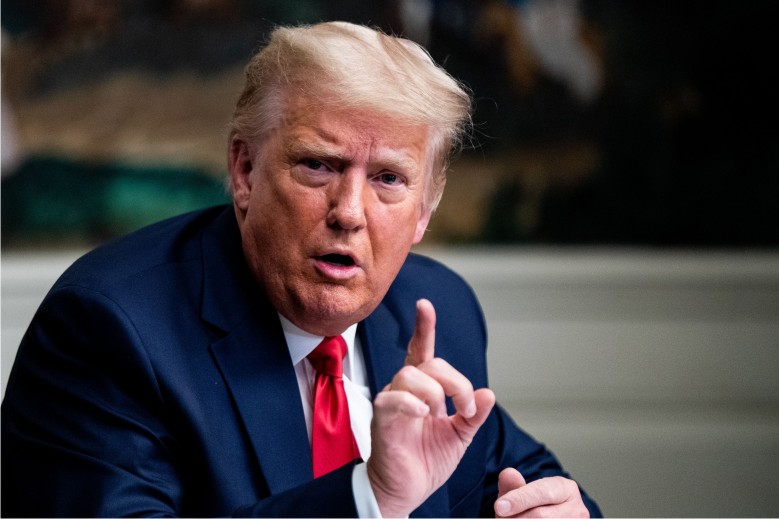 WASHINGTON-(MaraviPost)-With just few hours left to be President of the United States of America, Donald Trump has issued 73 Presidential pardons and 70 commutations
The pardons announced between late Tuesday night and early Wednesday morning, become one of his final acts before he leaves office on Wednesday.
According to The Washington Post, Trump and close aides, including his daughter Ivanka and son-in-law Jared Kushner, drew up the list during a Sunday meeting in the Oval Office. 
The New York Times also reported that Ivanka sent the final list to the White House counsel's office for approval and that the Justice Department's pardon office, which typically reviews who gets executive clemency grants, was not included in the process.
The celebrities among those pardoned include rappers Lil Wayne and Kodak Black.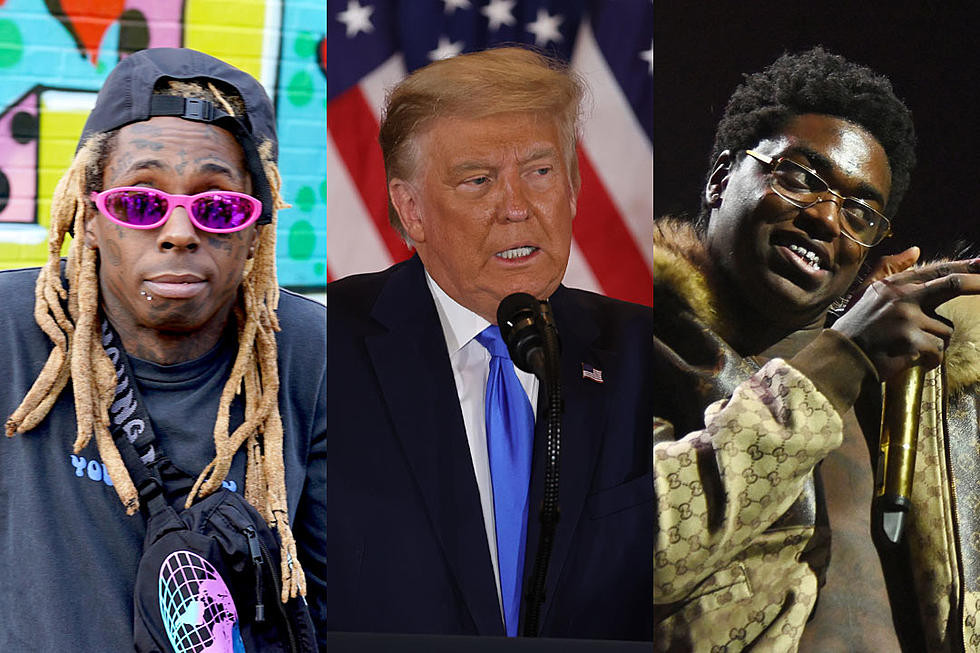 Lil Wayne, 38,  pleaded guilty last month to possessing a loaded, gold-plated handgun when his chartered jet landed in Miami in December 2019. He faced a sentence of up to 10 years in prison having previously served eight months in jail in New York, after being convicted of criminal possession of a weapon.
Kodak Black, 23, who was born Bill Kahan Kapri, is in federal prison for making a false statement in order to buy a firearm. He was sentenced to 46 months in prison on federal weapons charges in 2019.
He admitted to lying on background-check forms while buying multiple firearms. Two of the weapons were later found by police at crime scenes, including one with Black's fingerprints and a live round in the chamber that had been used to fire at a "rival rap artist." 
Others on the list include,
George Papadopoulos, a former Trump campaign foreign policy aide who pleaded guilty to lying to the FBI in the Mueller probe.
Alex van der Zwaan, a Dutch lawyer who pleaded guilty to lying to the FBI in the Mueller probe.
Roger Stone, a Republican strategist who was convicted in the Mueller probe of multiple felony counts of making false statements, obstruction, and witness tampering.
Paul Manafort, the former Trump campaign chairman who was convicted of eight counts of tax fraud, bank fraud, and failure to report foreign bank accounts, and who pleaded guilty to conspiracy and obstruction.
Charles Kushner, Jared's father and a former real estate businessman who pleaded guilty in 2005 to 16 counts of tax evasion, one count of retaliating against a federal witness, and one count of lying to the Federal Election Commission.
Former Republican congressman Steve Stockman, who was convicted on 23 counts of fraud, money laundering, conspiracy, and false statements.
Former Republican congressman Chris Collins, who pleaded guilty to making false statements to the FBI and conspiring to commit securities fraud
Former Republican congressman Duncan Hunter and his wife, Margaret, who pleaded guilty to misusing campaign funds.
Four former Blackwater guards convicted in connection to the massacre of more than a dozen Iraqi civilians in Baghdad's Nisour Square in 2007.
Two former Border Patrol agents convicted of shooting and injuring an unarmed undocumented immigrant in 2006.
However, a number of individuals speculated to receive a pardon or commutation did not appear on the president's final list, including Rudy Giuliani, Julian Assange, Edward Snowden, and Joe Exotic.
It was also reported that some Trump allies believe many of the recipients were people the president expects to enjoy beneficial relationships with after he leaves office.
Read the White House press release and FULL LIST of those pardoned HERE
Source: www.expressiveinfo.com
The Maravi Post
has over one billion views since its inception in December of 2009. Viewed in over 100 countries
Follow US:
Twitter @maravipost Facebook Page :
maravipost
Instagram: maravipost