LAGOS-(MaraviPost)-Islam is the leading religion in Nigeria and has dominated in northern Nigeria.
Islam permit Muslims to marry more than one wife provided the man is capable of heading the family without cheating and any problems.
A 17-year-old boy identified as Aliyu and his 15-year-old fiancee, Aisha, released their pre-wedding picture ahead of their wedding.
The pictures got everyone talking as both couple was too young to get married.
According to inside report, Aliyu is following his family tradition of marrying early.
It's gathered that male children of his family marry at the age of 17, while the female ones marry at 15.
However, in extreme cases, they marry at the age of 19. The tradition was allegedly embraced to prevent them from fornicating and also to allow them see their grandchildren.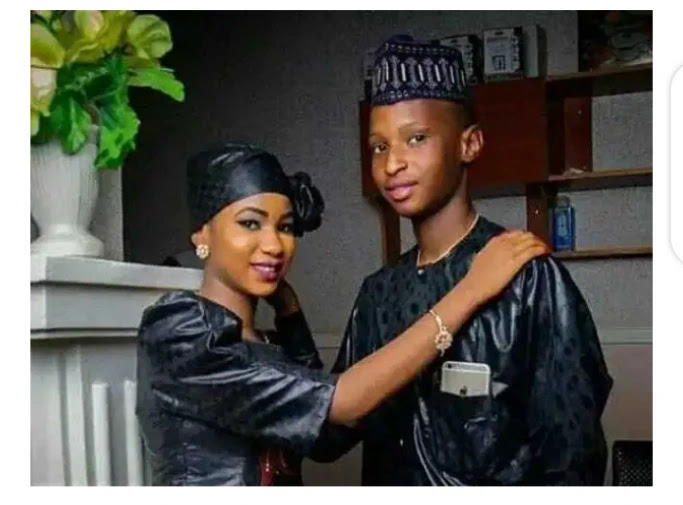 They went on ahead to get married and now they are considered as the youngest couple in Nigeria.
The Maravi Post
has over one billion views since its inception in December of 2009. Viewed in over 100 countries
Follow US:
Twitter @maravipost Facebook Page :
maravipost
Instagram: maravipost