It was a black Monday in Indonesia as a passenger plane carrying 188 people crashed into the sea off Jakarta, some minutes after take-off.  According to air tracking service Flightradar 24, the flight JT610 operated by Lion Air, lost contact with the ground 13 minutes after take-off.
According to dailyadvent.com, the jet was a Boeing 737 MAX 8, which can carry up to 200 passengers,. "It has been confirmed that it has crashed," Yusuf Latif, a spokesman for the country's search and rescue agency, said on Monday by text message, when asked about the fate of the plane.
A search and rescue effort has been launched for the plane which departed Jakarta about 6.20 a.m. on Monday and was scheduled to land at Pangkal Pinang at 7.20 a.m.
Reports received at Tanjung Priok port in North Jakarta indicated the remains of the plane had been spotted.
Indonesia's disaster agency spokesman posted video of some debris on Twitter. A vessel traffic officer, Suyadi, told the Jakarta Post that he received a report from a tugboat that identified a downed plane at 6.45 a.m. "At 7:15 a.m., the tugboat reported it had approached the site and the crew saw the debris of a plane," Suyadi told the Post.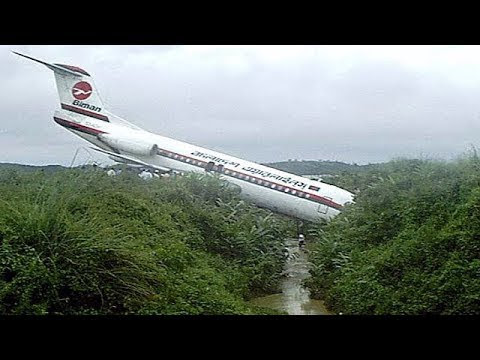 There were no reports about the passengers on board. A tanker and cargo ship were approaching the site and a search and rescue vessel was also en route.
The accident is the first to be reported that involves the widely-sold Boeing 737 MAX, an updated, more fuel-efficient version of the manufacturer's workhorse single-aisle jet.
The first Boeing 737 MAX jets were introduced into service in 2017. Boeing is aware of the airplane accident reports and is "closely monitoring" the situation, it said on social network Twitter.
While deaths of animals on airlines have sparked a strong reaction from Americans, there's something else that's been haunting airlines in 2018: Fatal plane crashes. This year has already seen more commercial passenger plane fatalities than all of 2017.
Here's a rundown of the planes that have crashed, why they crash, and which airlines are the safest — and most dangerous — in the world.
On February 11, a domestic Russian passenger flight took off from Moscow to Orsk but never landed. A few minutes into the flight, the plane's speed and altitude started to fluctuate.
The pilots were unable to regain control of the aircraft and attempted to make an unsuccessful emergency landing.
The plane crashed six minutes   into its flight. A further investigation showed that the plane's pitot tubes had malfunctioned. There were 67 passengers and four crew on board; all 71 people were killed.
In October 2002, Alhaji Lai Mohammed was a candidate for governor in the April 2003 Kwara State elections on the Alliance for Democracy platform. He was assaulted and five vehicles in his convoy were smashed in front of Senator Suleiman Ajadi's campaign office at Oke-Onigbin during a festivity. He served as Governor Tinubu's Chief of Staff during his first term.
Lai Mohammed is an active politician and was the National Publicity Secretary of All Progressive Congress (APC) in Nigeria.
He was on November 11, 2015 sworn in by President Muhammadu Buhari as Minister of Information and Culture following his appointment and successful screening by the Nigerian
The Maravi Post
has over one billion views since its inception in December of 2009. Viewed in over 100 countries
Follow US:
Twitter @maravipost Facebook Page :
maravipost
Instagram: maravipost