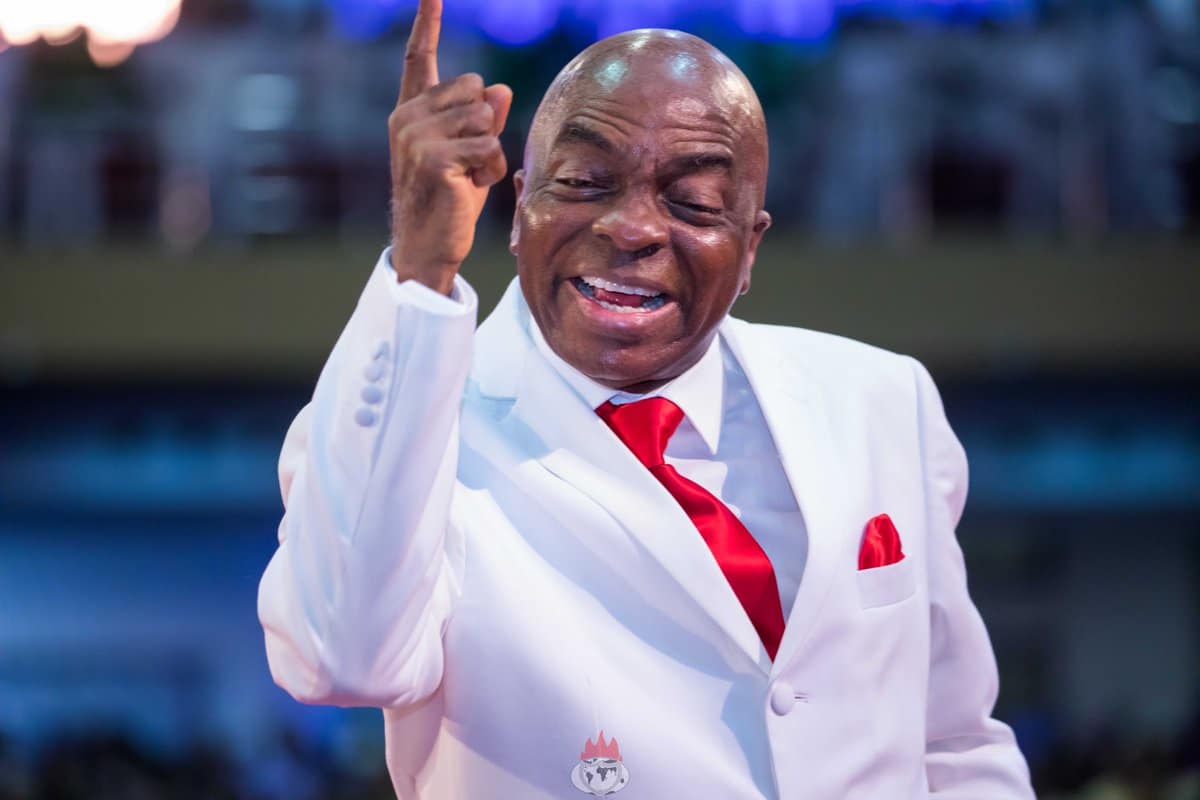 ABUJA-(MaraviPost)-Bishop Oyedepo, Pastor Adeboye and other Nigerian men of God are been attacked on social media for keeping quiet in the face of the ongoing protest against the brutality and extra-judicial killings by operatives of the Nigerian Police Force, especially the Special Anti-Robbery Squad (SARS).
According to some twitter users, these men of God have the power to help in situations like this but they chose to remain quiet instead. Some people have however urged these men to lend their voice because the youths can not fight this battle alone.
A lady identified as Valerie Chisom Okoligwe wrote on twitter;
"I attend Living Faith Church (winners chapel) but I'll never understand why the Bishop doesn't at least lend a voice to happenings that concern us. You aren't just there to cater to our spirit man but us as a whole. You chose that responsibility when you answered God's call. We Aren't asking for too much, just please lend a voice. Please. No matter how hard we try, we can't do this on our own. Please help us!!!"
In another tweet, Valerie wrote "I won't let you sniveling cowards derail the conversation. I hold Bishop in the highest regard but its high time ALL religious leaders help us by lending a voice with their massive platform. We can't win this fight on our own, its not possible. We need all the help we can get."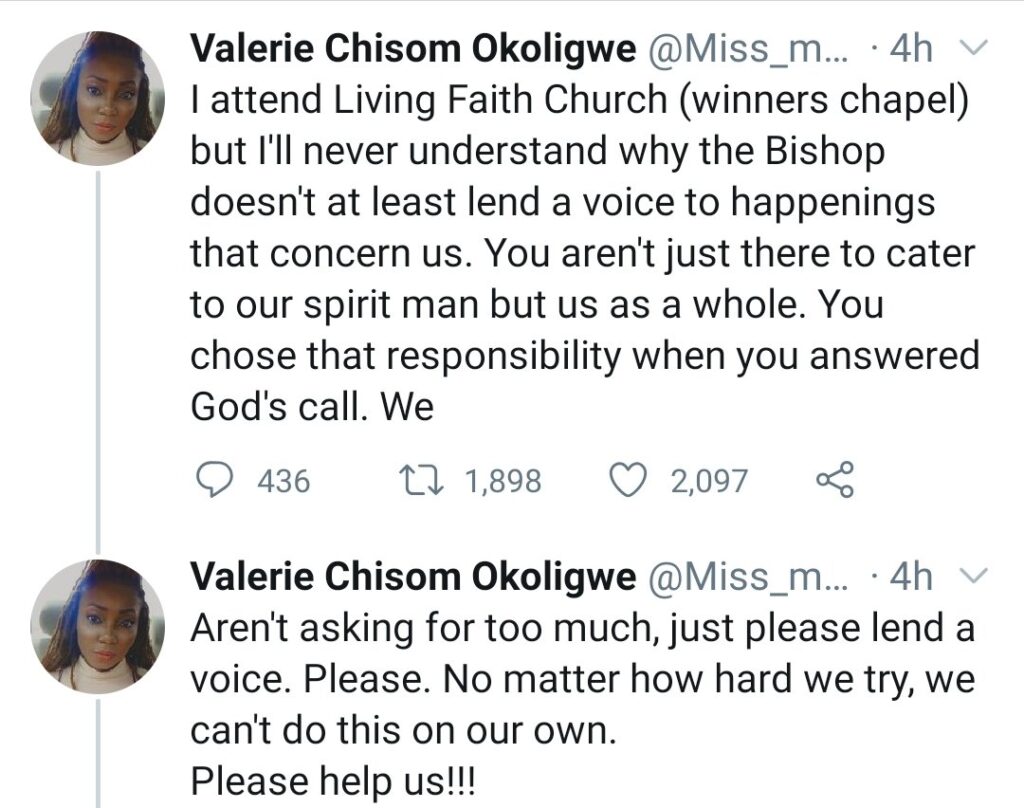 However, some Nigerians defended Oyedepo, saying he has always spoken up against bad governance in Nigeria.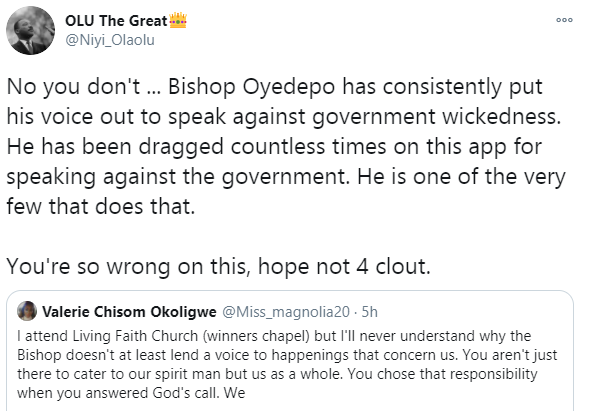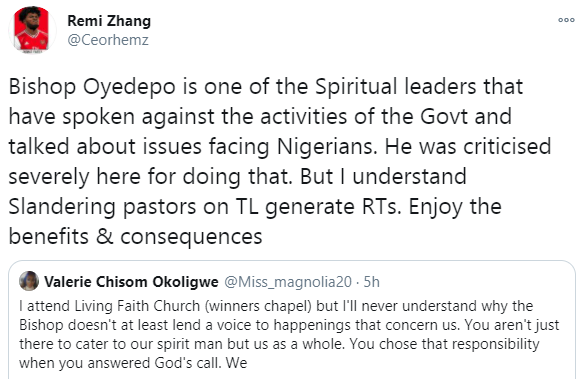 Source: https://www.expressiveinfo.com
The Maravi Post
has over one billion views since its inception in December of 2009. Viewed in over 100 countries
Follow US:
Twitter @maravipost Facebook Page :
maravipost
Instagram: maravipost