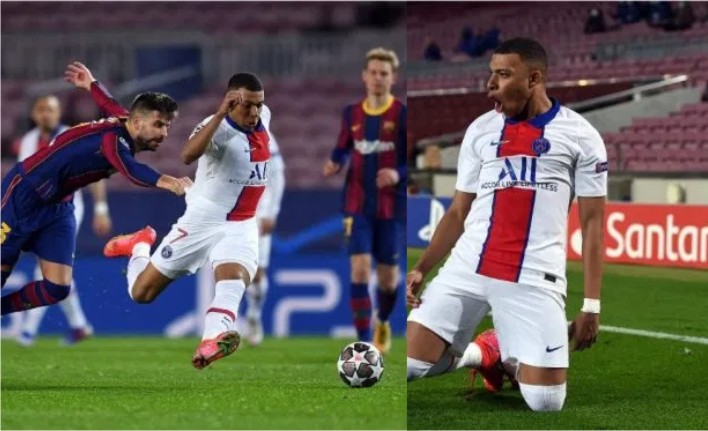 Kylian Mbappe was PSG's hero on Tuesday, grabbing a hat-trick in 4-1 demolition of Barcelona at the Nou Camp in Champions league first leg.
Lionel Messi had put Barcelona in front from the penalty spot on 27 minutes. He put the ball into the roof of the net past the outstretched arm of Keylor Navas.
PSG responded immediately, grabbing the equaliser on 32 minutes through Mbappe.
Marco Verratti fed the ball through to Mbappe, who picked up the pass inside the box and quickly sent it into the top left corner, as the goalkeeper was helpless.
Source:
The Maravi Post
has over one billion views since its inception in December of 2009. Viewed in over 100 countries
Follow US:
Twitter @maravipost Facebook Page :
maravipost
Instagram: maravipost