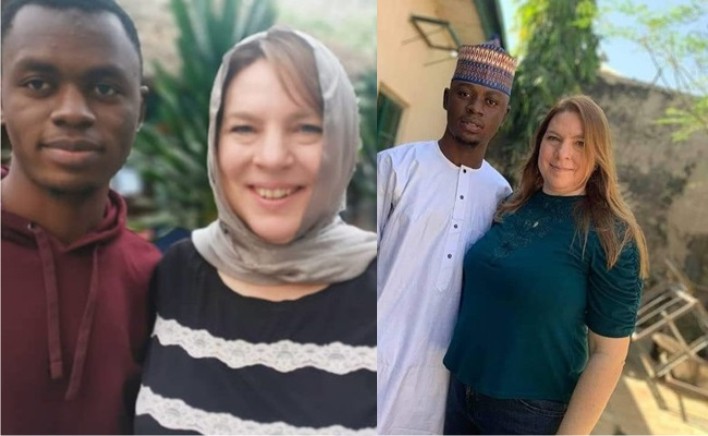 KANO-(MaraviPost)-A 46-year-old American woman named Janine Sanchez Reimann has arrived Nigeria to wed her 23-year-old lover, Suleiman Isah who is an indigene of Kano State.
Reports have it that Ms Janine is a chef who lives in California, USA.
The couple met about a year ago on Instagram and their relationship went on smoothly before they decided to get married.
Based on the the picture of the invitation, the wedding Fatiha is scheduled to hold on Saturday, December 13, 2020 in Panshekera, Kano State.
Pre-wedding photos of the couple have also broken the internet.
According to one of Isah's friends who spoke to Sahara Reporters in an interview, Janine has said that she wouldn't mind taking Isah to America after the wedding.
In his words;
"Suleiman has already shared the pre-wedding pictures with his American lover whom he met on Instagram. Sanchez (Janine) and Suleiman became friends over a year ago and fell in love with each other.
"She is a chef based in Lindon, California, and she has said she wouldn't mind returning to America with her new love after the marriage in Kano. The wedding will take place Saturday 13, December at Panshekara."
The invitation reads;.
"The families of SP (rtd.) Suleman A. Isah and Late Harold Lee Reimann cordially invite the pleasure of… to witness the wedding Fatiha of their son and daughter which will take place, Isha Allah, on December 13."
See photos below;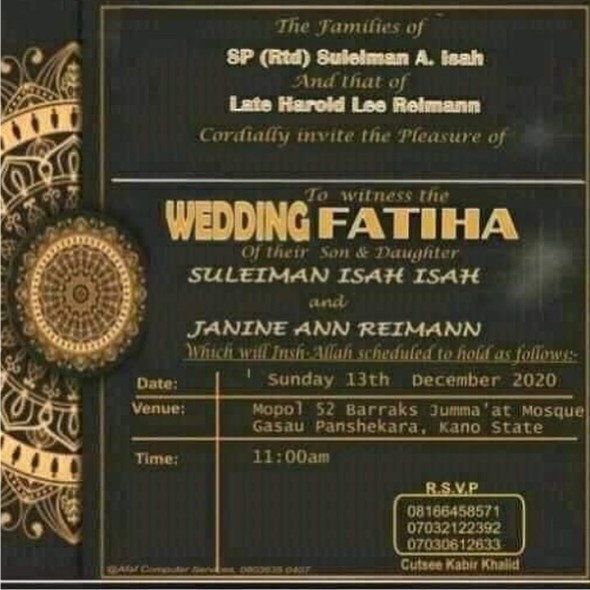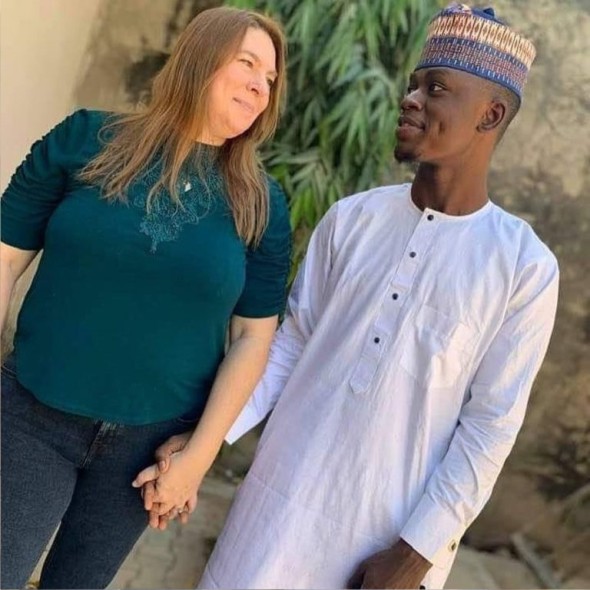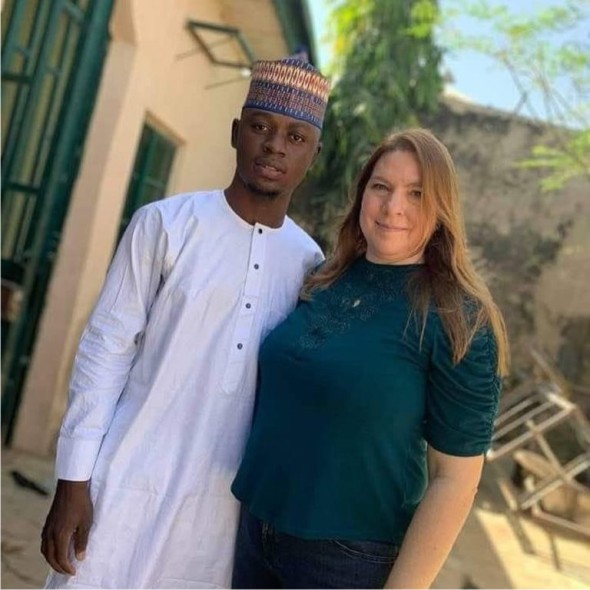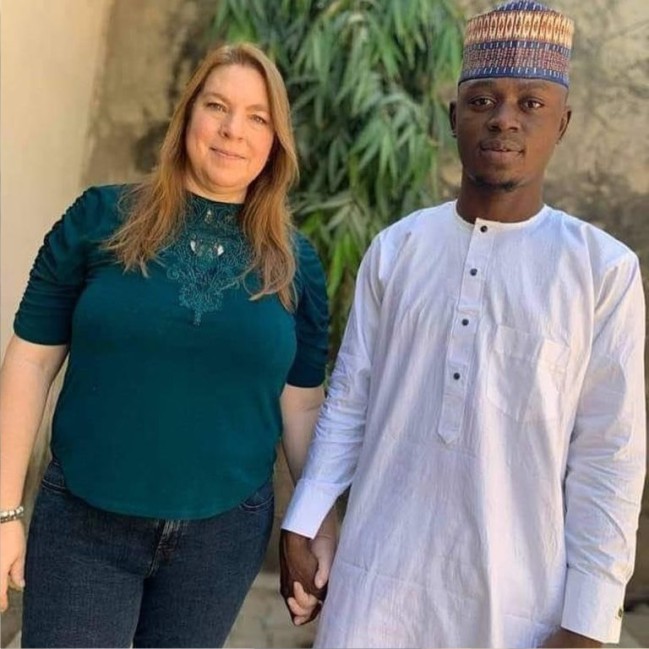 Source: https://www.expressiveinfo.com
The Maravi Post
has over one billion views since its inception in December of 2009. Viewed in over 100 countries
Follow US:
Twitter @maravipost Facebook Page :
maravipost
Instagram: maravipost