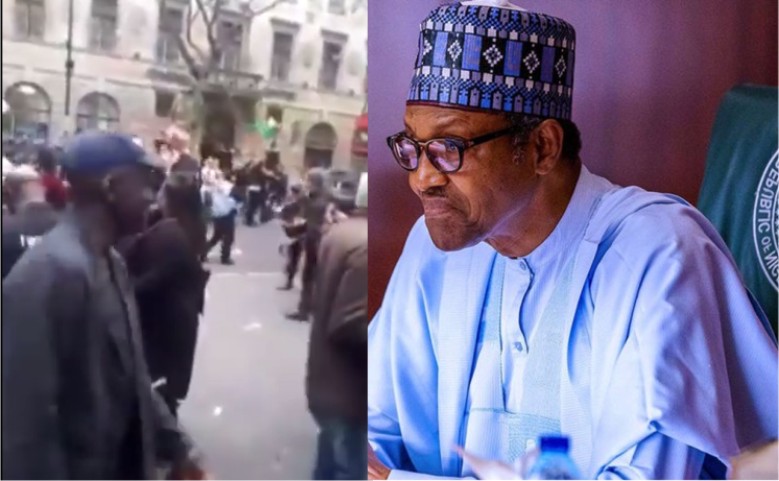 LONDON-(MaraviPost)-Thousands of Nigerians hit the streets of United Kingdom chanting "Buhari is dead, tell Nigeria now. Buhari is dead, tell the world now."
This comes as Nigerians across the world continue to protest against Police Brutality and Bad Governance in Nigeria, a protest which began in Nigeria as #EndSARS protest.
Similarly, Nigerians in Canada over the weekend had a candle light prossession to honour those who lost their lives during the EndSARS protests in Nigeria.
Source: https://www.expressiveinfo.com