KINGSTON-(MaraviPost)-Arguably the best reggae artist to have ever lived, Bob Marley continues to impact millions of people with his soulful voice and deep lyrics.
However, what intrigues us most about Bob Marley, aside from his politically conscious songs, was the unique lifestyle he lived.
You are probably aware that Bob Marley was a dedicated Rastafarian.
Well, that might be pretty obvious from his thick locs that eventually became his trademark.
I bet you are also well-aware of his love for smoking a joint every so often.
However, what you might not be aware of is that his personal life was just as mysterious and intriguing.
For example, did you know Bob Marley sired 11 children?
This article introduces you to Bob Marley wife and his children as sourced from tuko.co.ke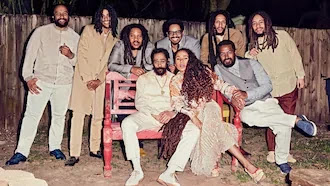 On 10th February, 1996 in Kingston Jamaica, Bob married Alpharita Constantia "Rita" Anderson. Together, they had four children. However, of these four children, two were adopted from Rita's previous relationships. The Rastafarian Bob Marley went on to have several other children with different ladies that he met at different times in his life. While this may raise eyebrows in today's world, you need to remember that it was a different time in Jamaica back then. Having several mistresses and numerous children was actually the norm.
Take a look at this outline of the Bob Marley family;
Bob Marley children
The official Bob Marley website acknowledges 11 children
Interestingly, over the years several individuals have come forth claiming to be Bob Marley kids. So, in reality, we may never know the correct answer to the question- how many children did Bob Marley have?
Most of his children have grown up to become incredible actors, musicians and even songwriters. Here is a detailed look of the different Bob Marley kids and their personal information
1. Damian Marley
He is the youngest son of reggae legend Bob Marley and Miss World 1976, Cindy Breakspeare. Damian has built a name and career for himself as a deejay, rapper, singer, songwriter and even a record producer. He is probably the most popular of Bob Marley sons.
His is an incredibly talented reggae artist who has followed in the footsteps of his father into the music world. Several of his albums have gone platinum. In fact, his popular album, 'Welcome to Jamrock', released in 2005, sold an impressive 86,000 copies within its first week.
Musically, Damian has a lot of accomplishments under his belt. In 2006, he was awarded a Grammy for Best Reggae Album as well as Best Urban/Alternative Performance. He has collaborated with several popular artists such as Jay Z, Mick Jagger and many others.
Damian Marley and Bob Marley are almost synonymous in the current world. Even though he cannot eclipse his father's fame, he continues to release hit records. His latest smashing hit, 'medication' has received a warm reception worldwide probably due to its strong pro-marijuana message.
2. David Marley A.K.A Ziggy
Following closely in the steps of his late father, Ziggy is an acclaimed reggae musician who was won several Grammy Awards.
He was the lead singer of the Jamaican band, Ziggy Marley and the Melody Makers. This band was formed in 1979 and is made up of his siblings, Sharon, Cedella and Stephen Marley.
Aside from his musical career, Ziggy is a philanthropist. Ziggy Marley started URGE (Unlimited Resources Giving Enlightenment), which is an organization that assists children in different nations like Ethiopia and Jamaica.
In 2007, Ziggy started to support Little Kids Rock, which is a nonprofit organization whose purpose is to distribute free music instruments and even give free lessons on music to children in different public schools across the US. He has ever since personally visited different children benefiting from the program and is honorary member of the organization's directing board.
He has also made several guest appearances on popular TV shows such as Charmed and Family Matters. He also voiced Ernie in the 2004 film Shark Tale.
3. Julian Marley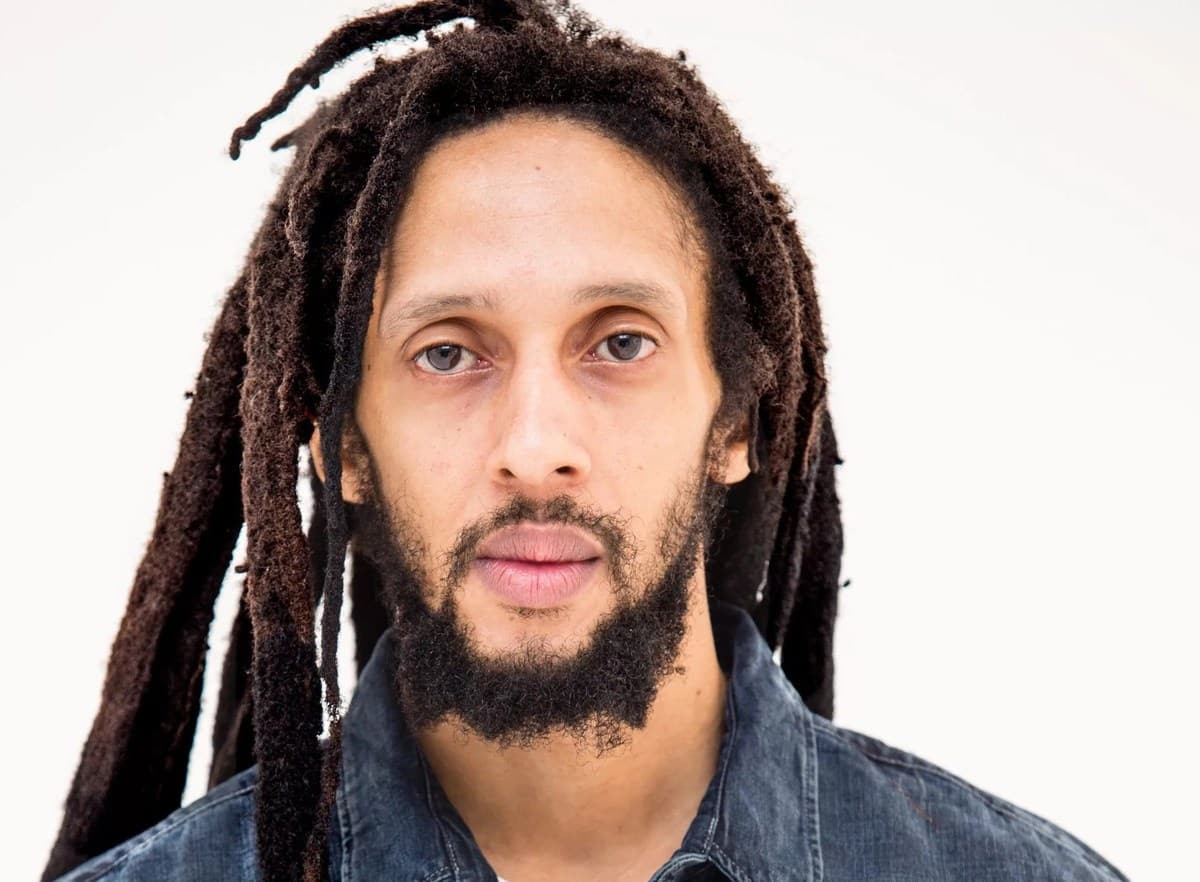 Julian Marley is a Grammy award nominated, reggae singer, musician, songwriter, producer and humanitarian. In 1989, he released his first solo album titled, "Lion in the Morning" this album was later followed by a second solo album in 2003, 'A Time and Place'.
He also has impressive achievements in his musical career. For example, in 2008, Julian Marley performed in the Olympic Games in Beijing, China. He has also performed alongside the rest of the Marley family at the Roots Rock Reggae Festival in the United States. He has also performed at 'Africa Unite' in Ethiopia in 2005 and in Ghana in 2006.
Undoubtedly he draws his musical influence from his father. However, he also attributes his love for music to his childhood where he was always surrounded by melodies, instruments and singers.
Julian Marley is also a well-known philanthropist. Just like his brother Ziggy, he has helped build humanitarian and charitable missions. In 2010, he and his brother KY-Mani organized a 'Miami for Haiti' benefit show which aimed to raise money for the Haitian relief efforts.
4. KY-Mani Marley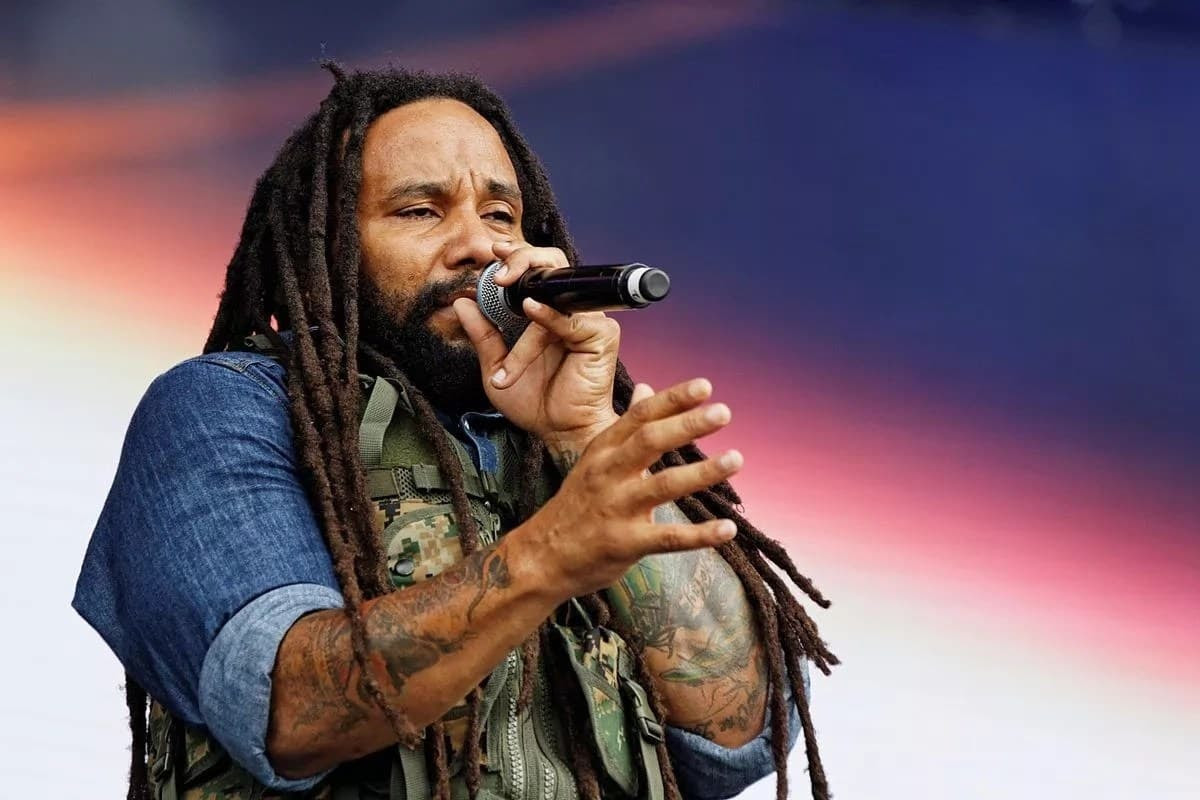 For most of his youth, Ky-Mani was largely unaware of his musical talent. Instead, he was content to focus on sports. As a talented athlete, he played soccer and even American football. He eventually got into music and even took piano and guitar lessons.
As a teenager, Ky-Mani started rapping and even deejaying. His first unofficial single was called 'Unnecessary Badness'.
In 1996, he released his debut album, 'Like Father like Son' while signed to Shang Records. Following his musical success, he signed with Gee Street/V2 Records in 1997. He went on to collaborate with P.M Dawn on a smash hit record fondly known as, 'Gotta Be Movin' on Up'.
His next album was released in 2000- The Journey and in 2001 he released his third studio album named, 'Many More Roads'. Since then he has released several more albums and his latest album was released in 2016. This album was called, 'Conversation with Gentleman'
5. Cedella Marley
Cedella Marley was born in 23rd August of 1967. She grew in the family's roots to become a singer, actress, fashion designer, and also a very successful entrepreneur. She is Bob and Rita Marley's first born daughter and mother to Skip Marley.
She was part of the band, Ziggy Marley and the Melody Makers. Together, their band had many accomplishments. For example, the band had over 10 albums including Grammy winners like One Bright Day, Conscious Party and Fallen Is Babylon.
Cedella is currently the CEO of her father's Tuff Gong International recording label. She also helps run the family's charity organization- 1love.
Aside from this, Cedella has established several fashion lines such as Catch a Fire, Nice Time Deconstructed, High Tide, and Nice Time Kids.
6. Stephen Marley
Stephen Marley, also known as "Ragamuffin" Marley was born on April 20, 1972. He is the fourth son of Bob Marley and his wife, Rita Marley. Today, Stephen Marley is recognized as a Jamaican-American musician with 8 Grammy Awards under his belt. Of his 8 Grammy Awards, 3 were from his solo career, twice as a producer and thrice as a member of Ziggy Marley and the Melody Shakers.
Stephen Marley was born in Wilmington, Delaware but raised in Kingston Jamaica. He started off his musical career when he was just seven years old in the band, Ziggy Marley and the Melody Makers.
7. Sharon Marley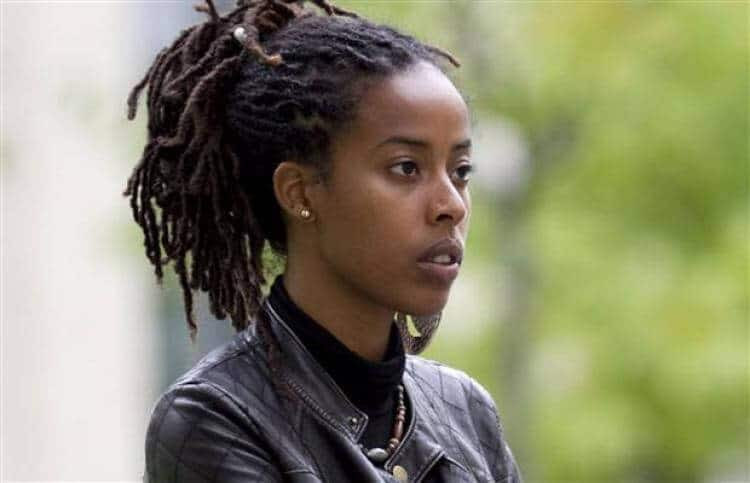 Sharon Marley was born 2 years before Bob Marley married his wife, Rita. Bob Marley later adopted her and raised her as his own child. She was also part of the group, Ziggy Marley and the Melody Makers where she was a vocalist. Together with her siblings through the group, she won 3 Grammy Awards.
Aside from music, Sharon Marley has also ventured into acting. In 1989, she made an appearance in the movie "The Mighty Quinn" where she was 'Jody'. Today, Sharon Marley runs a Caribbean Business of Ghetto Youth United. She is also the curator at the Bob Marley Museum. She also serves as the managing director at Total Care Learning Centre in Jamaica.
8. Rohan Marley
Born on 19 May, 1972, Rohan Marley is a former American Football Player and entrepreneur. He was born to Bob Marley and the lady Janet Hunt. However, he lived with Rita and Bob Marley from age 4. He played linebacker in the University of Miami football team with the Rock (Dwayne Johnson), Ray Lewis and Warren Sapp. He even topped the Hurricanes performance list in 1993 with 95 tackles. He went on to play pro football in the Canadian Football League.
As an entrepreneur, Rohan Marley has achieved a lot. He is the co-founder of Marley Coffee which is an organic coffee company with plantations located in Jamaica's Blue Mountains.
9. Karen Marley
She is currently the third biological daughter of Bob Marley. She was born after a brief affair between Janet Bowen and the legendary singer. Janet Bowen a.k.a 'Janet from England' gave birth to their daughter in England in 1973. Nevertheless, Karen Marley was raised in Jamaica. She even attended school with the rest of Bob Marley's children. Today, she is a fashion enthusiast and works closely with several fashion lines and clothing stores.
10. Stephanie Marley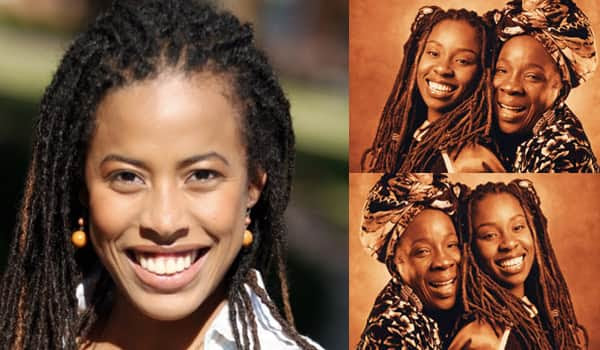 She was born when Rita Marley had an affair with a man called Ital. nevertheless, bob Marley adopted her and raised her alongside his other children. That is why today Stephanie is recognized as one of Bob Marley's children.
11. Makeda Marley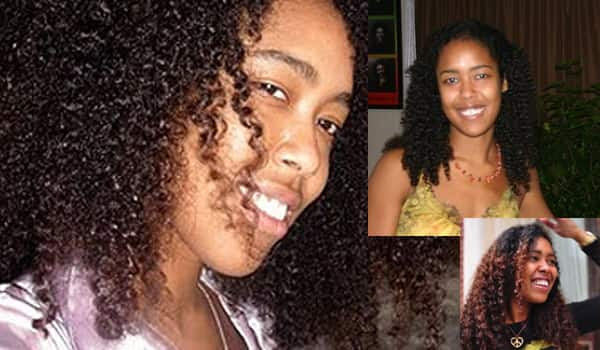 Makeda Jahnesta Marley was born just a few weeks after the death of her father. She was born to Bob Marley and Yvette Crichton in 1981 in Miami. She is the singer's youngest child. Makeda Marley was not raised around any of her half-siblings in Jamaica. Instead, she grew up and went to college in Pennsylvania. Today, she resides in the Philadelphia area.
The women in Bob Marley's life
All the above children were from different mothers. Here is a roundup and brief bio of the women in Bob Marley's life.
Rita Marley
Alpharita Constantia "Rita" Marley was born on 25 July 1946). She is Bob Marley's widow. She, alongside Marcia Griffiths and Judy Mowatt, were the back-up vocalists for Bob Marley and the Wailers.
Her musical career did not die after the death of her husband. In 1982, she recorded a cover album of the Love Joy's song, One Draw, which was a smashing hit especially in Europe.
She is also a renowned philanthropist. In 2000, she created the Rita Marley Foundation which works to alleviate poverty and hunger in developing countries. This charitable, non-profit organization has given out numerous musical scholarships to music students from Ghana.
In 1996, she was awarded the Order of Distinction by the government of Jamaica. She was also awarded the Marcus Garvey Lifetime Award. She has been awarded several other prestigious awards including the honorary Doctor of Letters Degree by the University of the West Indies.
She has six children, three of them with Bob Marley. Her first child was as a result of her previous relationship the other two were born over the course of her marriage to Bob Marley.
Pat Williams
Not much is known about Pat Williams. However, what is known for sure is that the relationship between Pat Williams and Bob Marley resulted in the birth of Robert "Robbie" Marley. He eventually went on to live with Bob Marley and was raised by Rita Marley.
Janet Hunt
Janet hunt is the first official woman who had an affair and a child with Bob Marley during his marriage to Rita Marley. Besides this not much else is known. She gave birth to Robert "Robbie" Marley who was eventually raised by Bob and Rita Marley. This was after she was exposed for not taking care of him properly.
Janet Bowen
Janet Bowen also had a brief love affair with Bob Marley which resulted in the birth of Karen Marley. Janet Bowen also known as "Janet from England" gave birth to their daughter in 1973. She was raised in Jamaica and attended school with Stephanie.
Lucy Pounder
Lucy Pounder had a brief stint with Bob that resulted in Julian. However, Julian staid with her mother who would occasionally bring the kid over to Jamaica or Miami to visit his father and spend some time with the rest of the Marley family.
Anita Belnavis
She had a brief affair with Bob Marley which resulted in the birth of Ky-Mani. After the death of bob Marley, the two left Jamaica and moved to Miami. She was among the leading tennis players in the Caribbean when she had an affair with Bob Marley and gave birth to his son.
Cindy Breakspeare
Cynthia Jean Cameron Breakspeare is a Canadian-Jamaican jazz singer and musician. She is also a former model and was crowned Miss World 1976. She is also the mother of Damian Marley who she gave birth to after a heavy love affair with Bob Marley. In fact, Bob Marley was so enchanted by her that he wrote the song, "Is This Love" for her.
Her relationship with Bob Marley began in 1977 and lasted until 1978. However, she went on to marry Tom Tavares Finson in 1981 and later married musician Rupert Bent in 1999. She is the founder of a Rastafarian Craft Store called Ital Craf in Jamaica.
It is clear that Bob Marley lived an intriguing life. While there is no more of Bob Marley, we are grateful that his children survive and continue with his life mission of uniting people through music. Aside from music, Bob Marley was passionate about football and played the sport often. He was also a firm pan-Africanist who firmly believed in the unification of all people with an African heritage people worldwide. In 2005, his body was moved to Ethiopia, his spiritual resting place, for reburial.
Source: tuko.co.ke