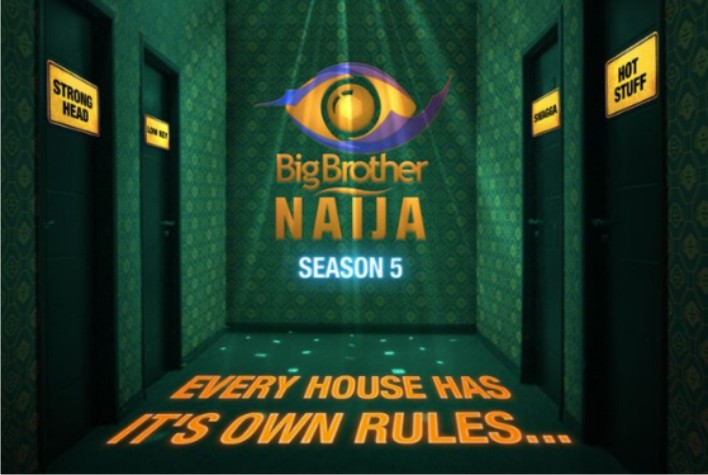 LAGOS-(MaraviPost)-The CEO of Multichoice, John Ugbe has revealed the amount of money that was invested into the ongoing BBNaija season 5 TV reality show.
The show which is the most talked about show at the moment has gained a lot of people's attention and won the hearts of many, despite the controversies surrounding it.
According to Mr John, the production of the reality show took a sum of 3.5 billion from them. He however promised that DSTV Nigeria won't stop investing on shows that would put smiles on their customers faces.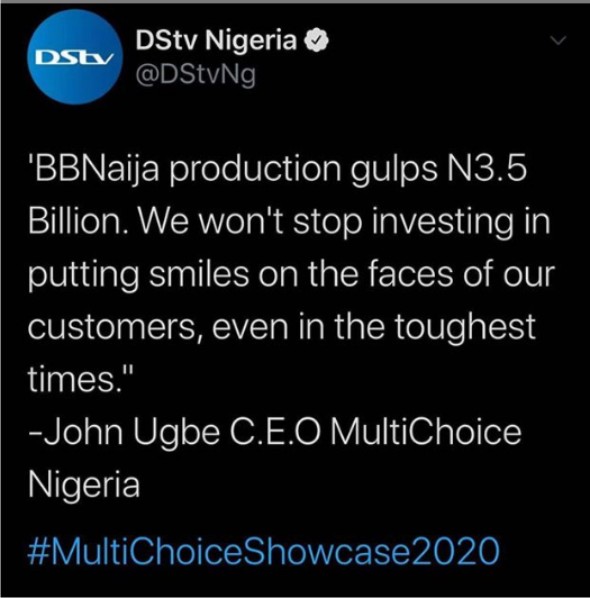 However, the tweet has got a lot of Nigerians talking. See their reaction below;
mimifastino wrote "Very expensive show. I wonder if they'll even make money after evicting Baby G. She had the African vote. And a lot of people have switched off. Only Nigerians are voting now. Let's look at costs. Diesel, staff, production, equipment, license fees to Endemol, subscription split with S.A. parent, taxes to Lagos State etc etc. Not even the other African countries can afford to do BBN. Too many overheads."
Natashaemeralda wrote "Akuko negwu mike ejeagha, y are u telling us? Maybe I ain't making money like the previous seasons. Ur content has left so watch ur show in peace and don't disturb me"
Camillavon wrote "So you know your ratings dropped for disqualifying Erica…next time don't evict the entertainers of the show"