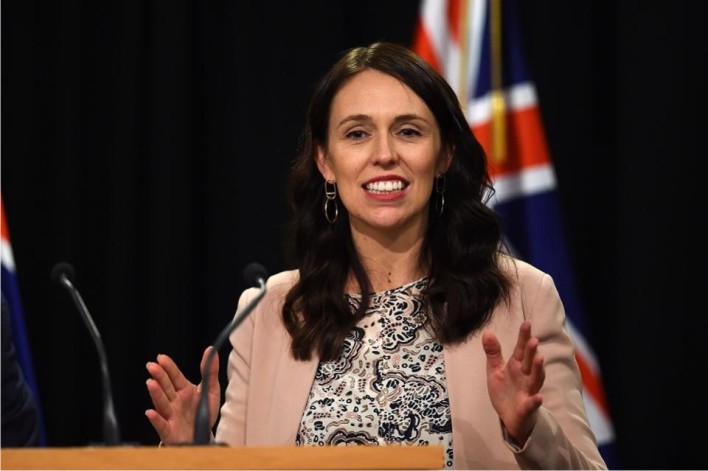 WELLINGTON-(MaraviPost)-New Zealand Prime Minister Jacinda Ardern has won re-election in a landslide victory following her effective response to the Coronavirus pandemic in her country.
The 40-year-old leader went head to head with Judith Collins of the National Party in the Saturday's election to form the country's 53rd parliament
Ardern's Labor Party won 49.1% of the vote after Saturday's election. It was more than a 20% margin against their opponent, the conservative National Party, which won 26.8% of the vote.
The Labor Party scored the highest result since New Zealand's current mixed-member proportional political system was first adopted in 1996, according to CNN. 
The party also secured a majority of 64 seats out of the 120-seat assembly, making the Labor Party the first to be able to govern alone since 1996, according to Radio New Zealand.
Speaking after the election, Ardern said: "Tonight New Zealand has shown the Labour Party its biggest support in 50 years.
"We have seen that support in urban seats and rural seats and seats we may not have expected. And to that I have only two words: thank you."
She added: "This is not an ordinary election and this has not been an ordinary time," and urged New Zealanders to "step forward together". 
"As a nation, we can listen, we can debate… we are too small to lose sight of other people's perspective." 
"To those amongst you who may not have supported Labour before – and the results tell me there were a few of you – to you I say thank you. We will not take your support for granted. And I can promise you we will be a party that governs for every New Zealander," said Ardern. 
Ms Collins, a 61-year-old former lawyer, congratulated Ms Ardern on the win, saying: "To Prime Minister Jacinda Ardern, who I have phoned, congratulations on your result. Which has been an outstanding result."
New Zealand has reported fewer than 2,000 total cases and 25 deaths since the pandemic began.
Ms. Ardern's government has led with a "zero Covid strategy" and this involves an effective test, trace, isolate, and support system among others.
Source: www.expressiveinfo.com