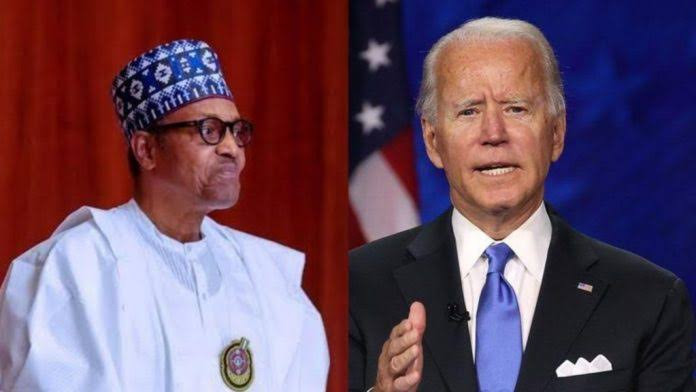 ABUJA-(MaraviPost)-The United States mission in Nigeria has reacted to the Federal Government's suspension of the operations of the micro blogging and social networking service, Twitter.
Recall that the Minister of Information, Lai Mohammed had announced the "indefinite" suspension of Twitter in a statement on Friday, June 4, 2021.
Reacting, the US said the recent suspension undermines citizens' fundamental freedom and also sends a wrong message to investors.
"Nigeria's constitution provides for freedom of expression. The Government's recent #Twitterban undermines Nigerians' ability to exercise this fundamental freedom and sends a poor message to its citizens, investors and businesses," the statement reads.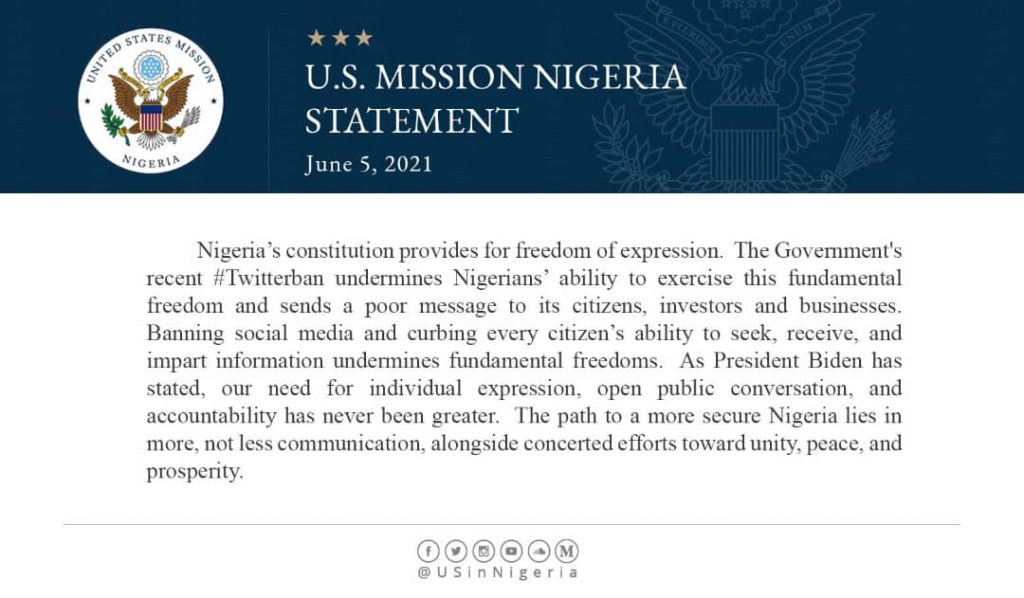 Source: www.expressiveinfo.com
The Maravi Post
has over one billion views since its inception in December of 2009. Viewed in over 100 countries
Follow US:
Twitter @maravipost Facebook Page :
maravipost
Instagram: maravipost