NEW DELHI-(MaraviPost)-A 104 years old Indian man died in a hospital on February after accidentally lighting up his bed while smoking at home, the Daily Mail reported.
It is reported that the old man once gave birth to two children in his 90s, setting two world records.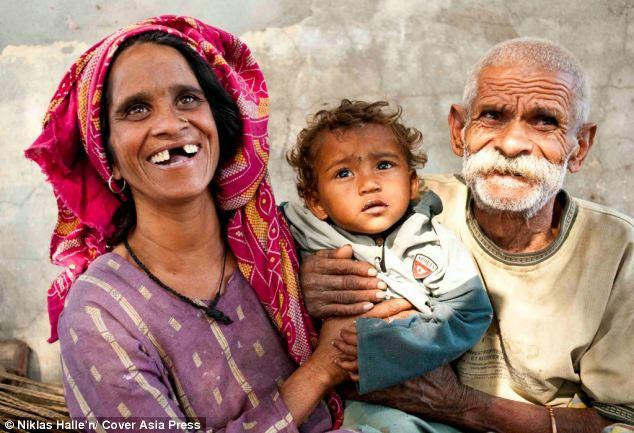 The centenarian, ramjeet ragav, lives in the city of karkkoda, near New Delhi.
According to his neighbors, he rushed to his home for help after hearing ramjet's cry for help.
"I saw smoke coming out of his house first, and then I heard him shouting for help. I ran to his house and saw him lying on the ground, engulfed by the fire.
"I quickly got some water and poured it on him to help him put out the fire. After putting out the fire, I pushed my bike and took him to the hospital. "
The neighbor added: "the hospital doctors immediately gave him first aid. He was badly burned on the left side of his body. The doctor said he was seriously ill and had to be transferred to another larger hospital.
"So, I took him to another hospital, went through the formalities for him, and went home. The next day, the hospital told me that he died of medical failure. "
Ramjet has twice broken the Guinness world record for the oldest new father in the past 10 years. In 2010, he, 94, and his wife, Shakuntala, 60, welcomed their first child, and in 2012, their second was born.
At that time, ramjet was very happy to be a father twice in his 80th birthday. He often appeared in the media with a healthy face.
However, one day in May 2013, when ramjet's wife took her feverish eldest son to the hospital waiting for the bus at the bus station, she was too tired and fell asleep, which led to her son being stolen.

The old couple were very sad. Six months later, ramjet had a severe headache. Instead of taking good care of him, his wife left him with her little son.
Ramjet lived alone from then on. Fortunately, many good people in the community took care of him. After his death, good people in the community cremated him and gave him a simple funeral.
The Maravi Post
has over one billion views since its inception in December of 2009. Viewed in over 100 countries
Follow US:
Twitter @maravipost Facebook Page :
maravipost
Instagram: maravipost