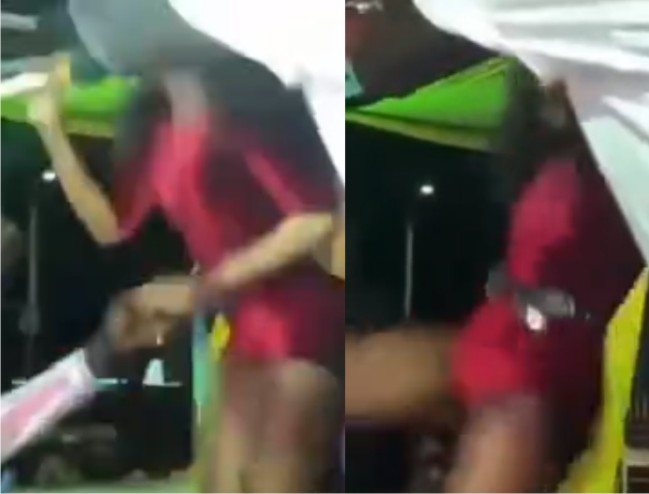 KAMPALA-(MaraviPost)-Popular Ugandan singer, Vinka went brutal on a male fan who touched her inappropriately during a recent stage performance in South Sudan.
The mother of one, whose real name is Veronica Luggya was performing at a show when a male fan stretched his hands and touched her private parts. At once, she gave him a double-kick without thinking twice.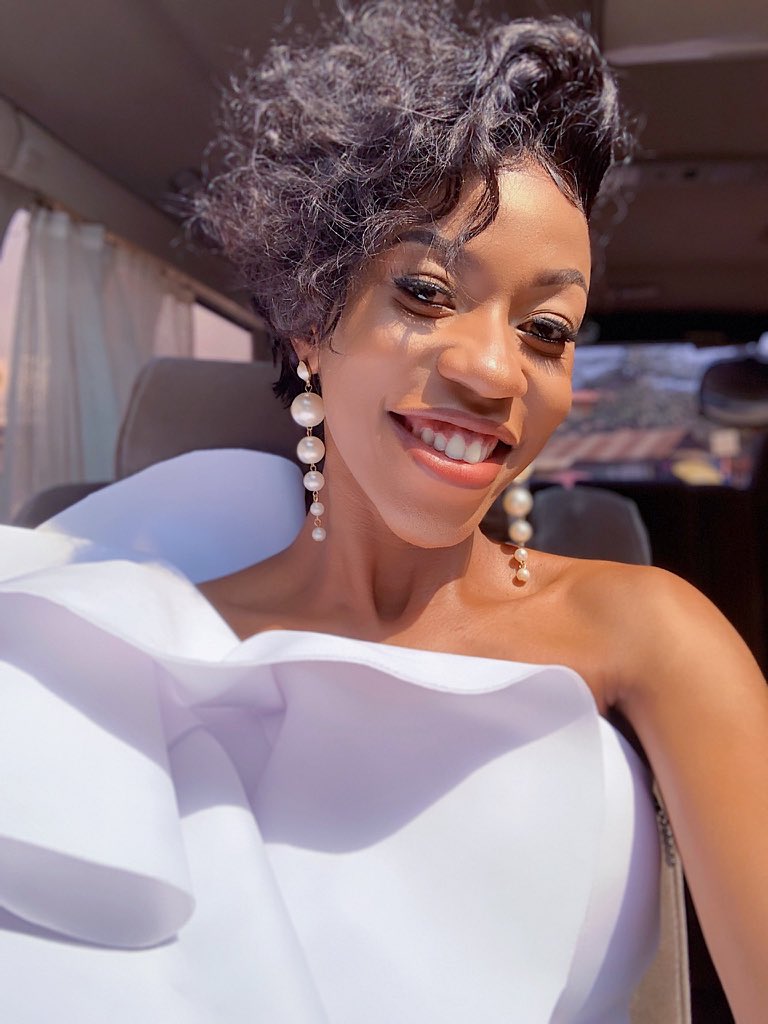 Interestingly, she continued her performance as if nothing happened.
Watch the video below:
.
Many people have taken to Twitter to express their excitement and praise Vinka for dealing with the man who has been described a 'fool'. See reactions below.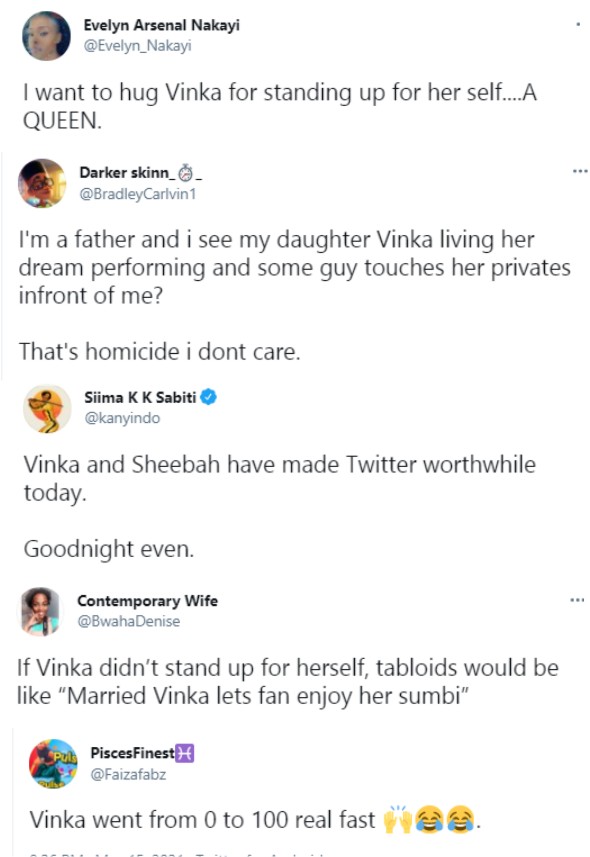 Source: www.expressiveinfo.com