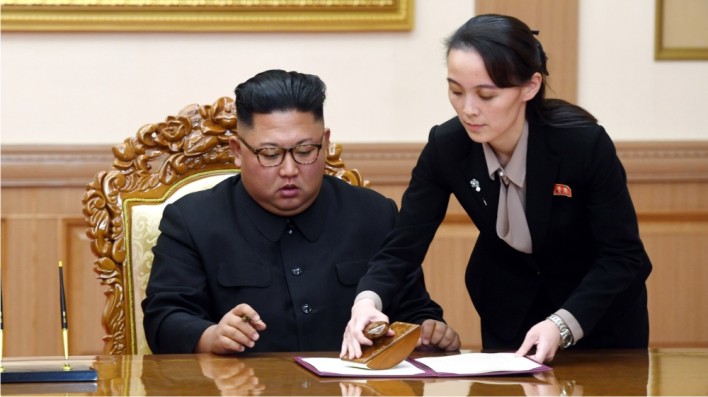 PYONGYANG-(MaraviPost)-North Korean leader, Kim Jong Un has reportedly delegated some of his power to younger sister, Kim Yo-jong 'to ease stress'.
South Korea's spy agency reports that the National Intelligence Service (NIS) of North Korea says Kim Jong Un will still "exert absolute power" but he will gradually transfer his authority to his younger sibling, Yna.co.kr reports.
The NIS said: "Although Chairman Kim still exerts absolute power, he has gradually transferred his authority compared to the past, and it is not the decision of the successor or the rule of the successor."
It added that Pak Pong-ju, vice chairman of the State Affairs Commission, and the new premier Kim Tok-hun have taken over power in controlling the economic sector.
Kim is also expected to transfer other responsibilities to other aides including his younger brother Kim Yeo-Jeong who is the first vice president of the North Korean Labor Party.
In April, news went round that Kim was seriously ill with claims he had died or undergone major surgery when he mysteriously vanished from the public eye.
He also missed a key Day of the Sun event to celebrate his grandfather.
Reports from South Korea at the time of his absence suggested Kim – who is overweight and has a history of diet-related illness – underwent heart surgery on April 12 after collapsing while on a walk.
Source: Expressiveinfo
The Maravi Post
has over one billion views since its inception in December of 2009. Viewed in over 100 countries
Follow US:
Twitter @maravipost Facebook Page :
maravipost
Instagram: maravipost