South Africa EFF leader Malema's provoking question; Why are healing churches closed for covid-19?
PRETORIA-(MaraviPost)-In his often bullish rhetoric, Julius Malema posed what what could be considered "the question of the year".
On the 30th of March, the Economic Freedom Fighters founder and leader wrote a massage that went viral but never returned with a satisfactory answer:
The massage read; "I will ask questions everyone is afraid to ask, hate me or love me, that's your business…, If churches are being shutdown for the purpose of saving lives, was there a need of having them in the first place?"
This is indeed is a legitimate question. I will answer it here to Julius Malema, to myself and to the entire Church community.
Click to open high quality image >>
The question seems to be predicated on examining the purpose of the Church? Why do churches exist?
A comprehensive answer to that question could be too long for this platform, bear in mind our concern at the moment is establishing a tenable reason for the existence of churches, given their supposed purposelessness by Mr Malema. So why do Churches exist? First, let's establish what a church is.
By definition, a church is a group of people who congregate together for fellowship and who share a set of fundamental beliefs.
The reason for the existence of churches was to study doctrinal teachings with fellow brethren.
In both the Old and the New Testament, the Seventh day of the week, the Sabbath, was the prescribed day of fellowship.
This is written in Leviticus 23:3. People often wrongfully interpret the writings of Apostle Paul and claim that the law was abolished on the cross therefore there is no need to fellowship on the Sabbath.
But Acts 18:4 proves that Paul himself fellow-shipped on the Sabbath.
The aforementioned verse in Acts gives a very clear description of what the church is for.
The verse reads "And he (Paul) reasoned in the synagogue every Sabbath, and persuaded both Jews and Greeks."
Thus we can see that Church was a place for studying the scriptures. Of course, should there be sick people at church, they would be prayed for and healed, but healing the sick was never the main purpose of church.
Jesus used to heal people on his way to Church. He never went around seeking those that need healing.
In Luke 4:16-18, it is said that it was custom for Jesus to go to fellowship on the Sabbath and on the particular Sabbath mentioned in that passage, he read from the book of Isaiah.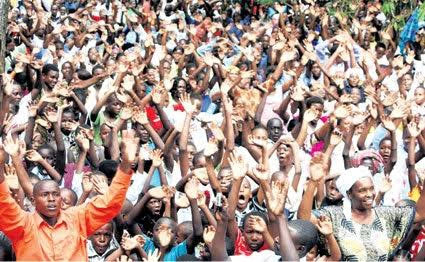 It is very unfortunate, that churches today aren't places of Bible study and doctrinal teaching, they are business centers where conmen, I mean Pastors, resort to theatrical performances to solicit money from the congregants.
Some churches specialize soley on miracles, some on healing, some on prophecies.
While all these seem like noble services, they are not the reasons for the establishment of the church.
Therefore, in the truest sense of the word, most churches aren't really churches. They don't fit the description and purpose of a church.
Click to open high quality image >>
Instead of pastors who are supposed to teach the flock the word of God and its practical utility, we have thugs who stage rehearsed resurrections and fake healings.
These are done as performances which people come to watch, but not for free.
People get sold the idea that the man of God is so filled with the spirit that he can resurrect the dead, therefore he can also bless your life abundantly, but only if you can show him faith by giving all the money you have. This of course, is plain deception.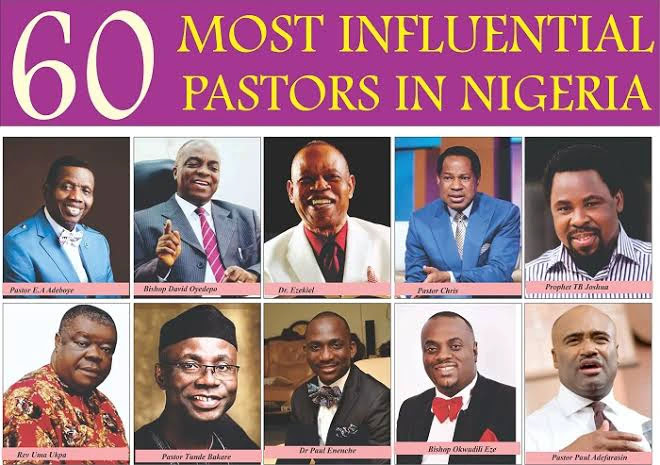 Most influential Nigerian men of God
Mr. Malema's question therefore couldn't be more useful. If they raise the dead and heal the sick, we now have thousands of sick people due to covid-19 who need healing, where are the Pastors to heal them?
If these churches were true healing centers, they shouldn't have been closed, In fact, all coronavirus patients were supposed to be quarantined in churches were they can be healed.
Mr Malema, real churches indeed needed to be closed because studying the bible as a group could predispose the group to infection.
But these fake churches who claim to be healing centres have no excuse. I hope people can see these pastors for what they really are: thugs, thieves, conmen, blasphemers and bigots.
The Maravi Post
has over one billion views since its inception in December of 2009. Viewed in over 100 countries
Follow US:
Twitter @maravipost Facebook Page :
maravipost
Instagram: maravipost